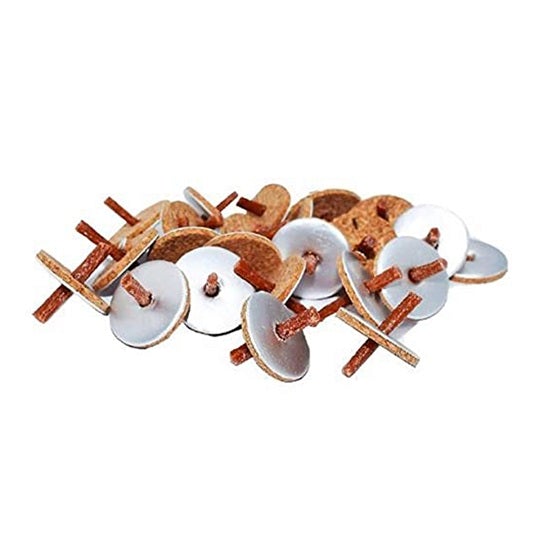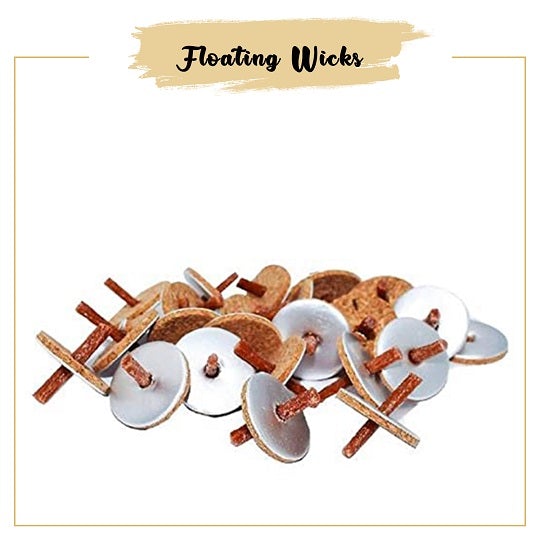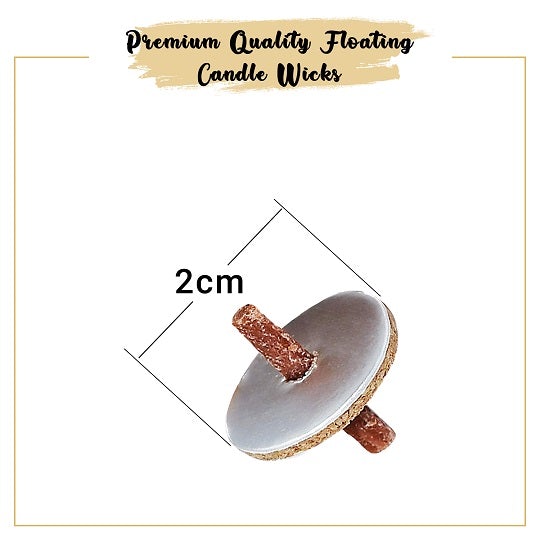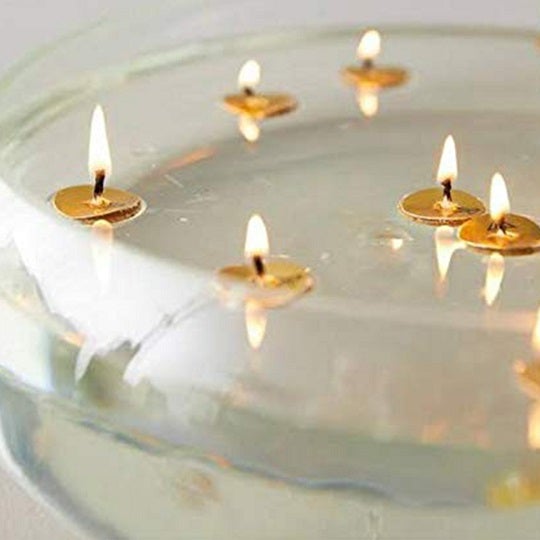 Our Certifications
Floating Oil Wicks
Floating Wicks known as Parsi Vat, are made from Cork. There is no fear of wicks sinking in the oil because it is an impermeable buoyant substance that floats on oil. Because these wicks absorb less oil, you can use less oil to light the candles for a longer period of time. Cotton wicks absorb a lot more oil than cork wicks, therefore they're a great replacement for them. The amount of oil used determines the length of time that floating wicks burn.
There is no smoke from these floating oil candle disc wicks. Because they may be used both inside and outside, they are great for commemorating any event or holiday. To offer oneself a few minutes of festivity and tranquillity, light these spherical floating wicks on various holidays, celebrations, house decor, parties, and so on.
Floating Wicks Uses & Benefits
Pocket Friendly
Floating Wicks are sold in different quantity pack at very reasonable price. Also, since they last for a long time, these wicks might save you a lot of money.
Easy To Use
Floating wicks are convenient to use since you only need to put them in a diya full of oil for them to begin floating on them.
Multipurpose
These floating wicks are multipurpose since they can be used with oil lamp, ghee, and even wax since it has a perfect wick size which burns for a long time.
How to Use Floating Candle Wicks?
Floating Wicks include discs or corks as well as little wicks on top of it. Insert a piece of wick halfway through the disc's center hole and place it on top of the oil layer. Now, burn your oil candle and bask in its lovely light!
Product Specifications
| | |
| --- | --- |
| Brand: | VedaOils |
| Product Name: | Floating Candle Wicks |
| Item Dimensions: | 3 x 3 x 2 Cm |
| Item Weight: | 20 Gm - 100 Grams |
| Capacity: | As per requirement |
| Country of Origin: | India |
| Suitable for: | Candle Making |
Buy Floating Candle Wicks Online at Wholesale Price
High-Quality: VedaOils' Floating Wicks are built with high-quality materials. When the wicks we use are burned, they do not produce any smoke or soot. They also last a very long period.
Wholesale Prices: VedaOils is a well-known wholesale distributor and seller of high-quality floating wicks. We guarantee that our Floating Wicks will be offered at the lowest possible price.
Payment Options: VedaOils makes sure that your transaction is safe and simple. We use a secure payment gateway to protect your purchases, and we accept debit and credit cards.
Worldwide Delivery: VedaOils supplies the highest quality floating wicks to nations throughout the world, including the United States, the United Kingdom, Dubai, New Zealand, Canada, and others, via our logistics partners DHL, FedEx BlueDart, and others.
Frequently Asked Questions