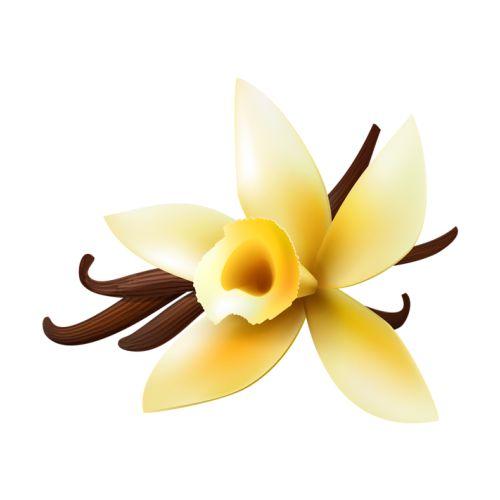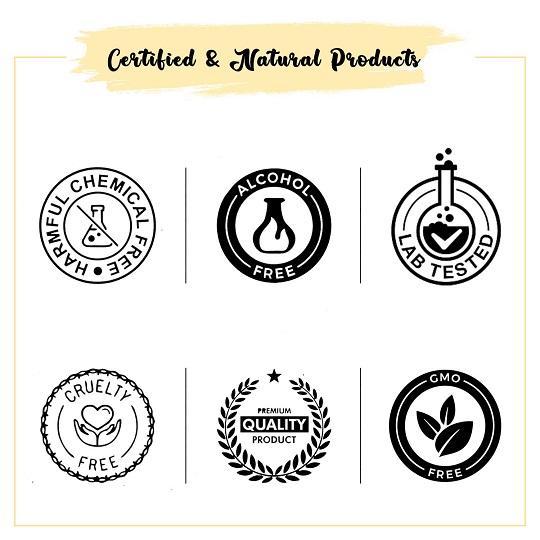 Our Certifications
Vanilla Flavour Oil
Obtained from Vanilla beans, Vanilla Flavour Oil is renowned for its rich and strong taste. It has a creamy flavour and soothing aroma of Vanilla that will tantalize your senses deeply. No alcohol or synthetic colors, or flavours are used while making this flavour oil. Therefore, you need not to worry about your health to flavour your drinks and food preparations.
Vanilla Food Essence blends perfectly with all kinds of natural ingredients like raw sugar, honey, milk, etc. readily, it is suitable for making food items and drinks of all types. Its sweet and classic taste of Vanilla will melt in your mouth instantly, and your taste buds will always crave it.
Vanilla flavour oil has a conventional, creamy flavour with recommendations of mellow sweetness and clean creamy goodness of fresh vanilla beans. Being gluten-free, it has a special proprietary taste blend that is generally safe for use. This high-quality and the best standard product is a clear liquid which is light straw to pale yellow.
Vanilla Food Flavoured Oil is suitable for baking purposes, and since it is water-soluble, you can use it in a variety of food items and juices. The liquid essence of Vanilla is strong enough to provide the desired flavour to your food items with a small quality. This flavouring essence retains its aroma and taste even when used at extremely high temperatures.
Vanilla Flavour Oil Uses
Puddings
Make efficient and powerful use of the vanilla taste oil in the practice of homemade syrups and puddings. It adds an exemplary flavour and a refreshing aroma.
Bakery Products
High solvency property and an exceptional, refreshing aroma of vanilla flavour oil can be utilized typically in bakery products. It adds a lovely character alongside an interesting perfume in your recipes like breads and more.
Whipped Cream
Vanilla flavour oil may prepare excessive exceptional and primary elegance flavoured whipped creams. It provides a variety and a flair of vanilla goodness to the cream.
Lip Care Products
Make use of the natural, herbal, and profoundly fragrant caramel aromatic oil in the preparation of top-tier lip care products, for example, lip sparkle, lipsticks, lip balms, and greater.
Chocolates And Candies
Use the vanilla flavour oil to feature a fragrant aroma and an amazing flavour to candies and chocolates. It is soluble in a huge variety of blends and allows in giving a lovely punch to your recipes.
Drinks
Use the vanilla flavour oil to add a rich aptitude and a yummy twist to your beverages. Being an effectively concentrated product and free from alcohol, it helps blend in quicker and spreads taste effortlessly.
Vanilla Flavour Oil Benefits
Vegan Product
Vanilla flavouring oil is free from dairy products and does not include any animal-derived components. It's miles synthetic as per Kosher and Halal standards, and Vegans can use it as properly.
Ideal For Baking
Being fresh and rich in flavour and aroma, vanilla taste oil will assist upload a tremendous variety of tastes on your recipes and can be mainly useful for flavouring baked recipes.
Premium Vanilla Oil
Vanilla flavour oil is a top-class-first-rate flavouring oil to upload a deep and rich creamy flavour for your meals. Using this product can prove to be noticeably useful in your preparations.
Powerful Formula
Add just a few drops of vanilla flavour oil to your food as it's miles effective and concentrated. Comply with the labels and add small quantities to make sure the favored stage of taste and scent.
Rich Flavour
Adding this flavour oil will provide a rich aroma of Vanilla flavour to your recipe. It will not alter the texture and color of your food items and drinks as it is available in thin consistency and is almost colorless.
Chocolates And Candies
Creamy and sugar delight of this vanilla flavouring oil is perfect for adding a natural sweet taste to your chocolates and toffees. It can also be used to flavour frozen desserts, yogurt, and ice creams.
Product Specifications
| | |
| --- | --- |
| Product Name: | Vanilla Flavour Oil |
| INCI Name: | Vanilla Planifolia Flavoring Essence |
| Raw Material Source: | Vanilla Beans |
| Manufacturing Process: | It is manufactured by blending Vanilla extract with propylene glycol.. |
| Suitable For Flavoring: | Ice Creams, Lip Balm, Lip Gloss, Jellies, frozen desserts, chocolates, sherbets, juices, and other bakery items and beverages. |
| Aroma: | Natural and Rich Vanilla |
| Color: | Light to Dark Yellow |
| CAS Number: | 8024-06-4 |
| GMO: | It is GMO-free since no plant-derived ingredients are used for making it. |
| Tested On Animals?: | No |
| Vegan: | As it is free from animal-derived ingredients, vegans can use it without any doubts. |
| Alcohol-Free: | Yes |
| Storage: | Store the bottle in a cold and dry place away from direct sunlight for prolonged use. |
| Shelf Life: | 1 years |
CAUTION: It is meant for external purposes. Keep it away from the reach of your kids and avoid direct contact with eyes.
Packaging Sizes
Please Note: The packaging shown above is a General Representation of the various sizes and types of packaging available for this product. Not all sizes and types of packaging for this product maybe available at all times.
Buy Vanilla Flavour Oil Online at Wholesale Prices
VedaOils leading manufacturer, distributor, and supplier of premium-quality Vanilla Flavour Oil, We specialize in both oil and water-soluble flavour oil and our catalog is wide enough to serve all your requirements. Our food-grade flavour oils are gluten-free and naturally prepared. Organic Vanilla Food Essence does not include any toxins or chemicals that may harm your health in any way. It is free from alcohol, animal-based ingredients, and artificial preservatives. Even vegans may use it as per their requirements.
High stability of essence oils enables you to add them to numerous DIY and commercial products. We are offering Best Vanilla Food Flavour Oil at cost-effective and wholesale prices for commercial users and also provide discounted rates and offers to make them economical for everyone. Our quick delivery and high standards of quality and packaging enable us to deliver effective and high-quality products at your doorsteps.
Vedaoils Vanilla Flavoured Oil is available in packages of 0.100 KG, and 1.0 Kilogram through our website, we are exporting them in various countries like the USA, UK, Australia, and Canada. Our logistics partners like FedEx, Blue Dart, India Post, DHL, etc that make it possible to deliver our products in real-time.
Frequently Asked Questions