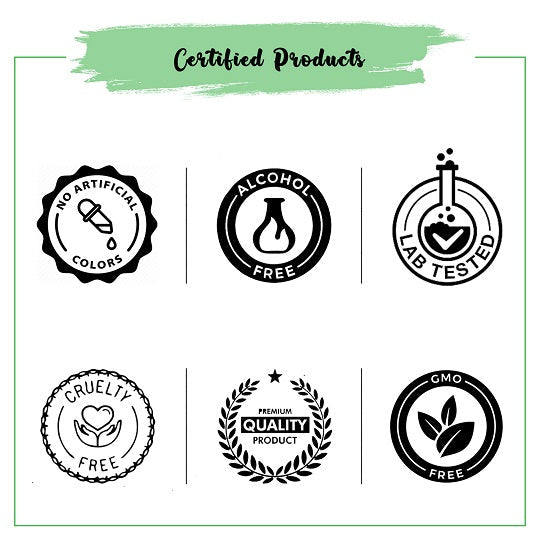 Our Certifications
Oil Based Pearly Hand Wash Base
Oil Based Transparent Hand Wash Base is made from glycerin, coconut oil, and other ingredients. It contains powerful cleansing properties and is formulated to be gentle for the skin. You need to add fragrance oil or essential oil to make hand wash as per your requirements. It does not contain any harsh chemicals and is free from parabens and sulfates, it is safe for your skin and body. Moreover, you can also add natural herbs and other ingredients to this hand wash base. It possesses exceptional lathering properties as well. Before using it with other ingredients, work on a small-batch test to confirm the compatibility of the ingredients.
Oil Based Transparent Hand Wash Base Ingredients
CAPB
Cocamidopropyl Betaine or CAPB is obtained from coconut. It works for most skin types when used in the right concentration. It is a powerful surfactant that prevents dirt from sticking to your skin's surface by making them slippery when mixed with water.
Sodium Gluconate
Sodium Gluconate is prepared from sugar fermentation (aerobic) by using corn or any other natural ingredient. Gluconic acid, which is obtained as a by-product, is neutralized to make Sodium Gluconate.
Glycerin
Glycerin prevents the skin from becoming rough and dry when added to products like hand washes. It is a natural emollient that is obtained from plant oils. Glycerin also gives a transparent quality and keeps the ingredients together in the finished products.
Saponified Coconut Oil
Saponified Coconut Oil is obtained through saponification of Coconut Oil. It is rich in glycerin and prevents your skin from becoming scaly and dry when added to our hand wash base.
Potassium Cocoate
Made from Potassium Hydroxide and Coconut oil, Potassium Cocoate is a potassium salt of fatty acids present in Coconut Oil. It acts as an emollient in cleansing products like hand wash and prevents your skin from becoming rough.
Potassium Oleate
Salt of Oleic acid, Potassium Oleate is added as an emulsifying agent in body cleansers, face cleansers, hair wax, and much other skin and hair care products. It reduces the surface tension of the liquids and enables faster cleansing of your skin.
Packaging Sizes
Please Note: The packaging shown above is a General Representation of the various sizes and types of packaging available for this product. Not all sizes and types of packaging for this product maybe available at all times.
Buy Oil Based Transparent Hand Wash Base at Wholesale Prices
VedaOils specializes in providing top-quality ingredients to facilitate easy manufacturing of hand wash base solutions. Our Oil Based Transparent Hand Wash Base is pure, natural, and chemical-free. It is available in bulk and commercial manufacturers can benefit from the bulk rates and discounts we are offering to our customers.
We aim to facilitate high-quality natural supplies at cost-effective rates to startups and small-scale organizations. With the strong backing of logistic partners and suppliers, we will never fail short of your expectations in terms of delivery and packaging. Connect with us online through our official website and we will be pleased to assist you through your first order.
Frequently Asked Questions