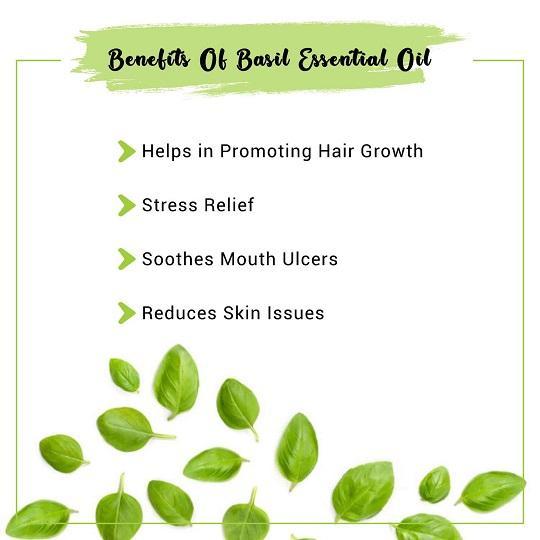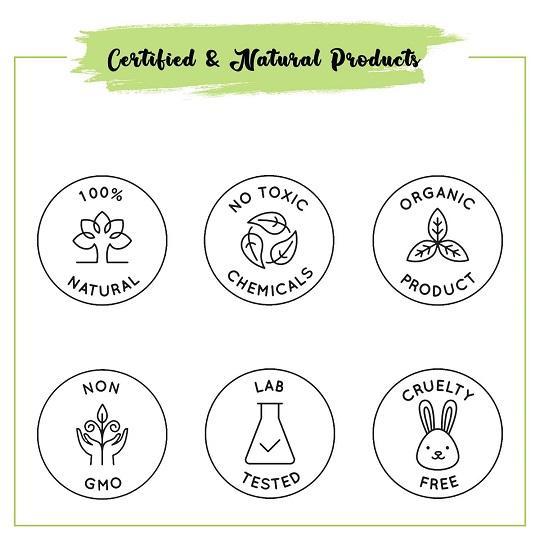 Our Certifications
Basil Sweet Essential Oil
Basil Sweet Essential oil is extracted from the Ocimum basilicum herb that mainly belongs to the Lamiaceae family. Basil Sweet is popularly known as Tulsi in India, and it is commonly found in the verandah of Indian households, and people worship it to keep evil forces away. You will also find various Ayurvedic practices due to their medicinal properties. Sweet Basil Oil is manufactured through the method of steam distillation.
Natural Basil essential oil exhibits many Medicinal and Curative properties such as anti-inflammatory, antibiotic, antidepressant, antifungal, and antibacterial properties. You may use it to treat a variety of skin issues and infections. As it soothes and relaxes your muscles, you can also use ocimum basilicum essential oil for massage purposes. It also provides relief from joint pain.
Basil Sweet Essential Oil is known for its sweet, fresh, and herbaceous fragrance that energizes you and boosts your spirits. This essential oil is also used in cosmetic applications due to its ability to nourish the skin. Its antibacterial properties make it capable of Healing Skin Infections. It soothes your skin, and you can also use it to lessen the pain after insect bites. It is possible due to its analgesic and anti-inflammatory properties.
Pure Basil Oil is gentle and does not cause any irritation or swelling after use. It is suitable for all skin types. However, as it is a concentrated oil, you will have to dilute it first before applying it to your skin. It is also used in various religious practices and ceremonies. Sacred Basil essential oil is formulated only for cosmetic use; you cannot ingest or swallow it. You can obtain beautiful skin by incorporating Organic Basil Oil in your daily beauty care regime. It reduces dullness and provides a clean and bright complexion.
Basil Sweet Essential Oil Uses
Aromatherapy Massage Oil
Combine Tulsi essential oil with a jojoba or coconut oil to make a bath oil that refreshes your mind and rejuvenates your body. You can also inhale it via a vaporizer or diffuser.
Pain Relieving
Powerful scent of basil can calm your mind and provide relief from headaches and migraines. People suffering from respiratory issues can also use this oil to get instant relief.
Odor Neutralizer
Spicy herbal aroma of Basil Sweet essential oil is refreshing and can be used to reduce foul smells. In addition, it can be diffused during religious ceremonies to induce a peaceful and serene fragrance in the ambience.
Repels Insects
Basilicum Oil can repel insects can be used to keep mosquitoes, bugs, and other insects away. You can carry it during tours and trips to keep unwanted bugs and insects away.
For Soap & Scented Candles
Amazing Sweet aroma of Basil Oil is an important ingredient for making scented Candles, Soap bars, Incense sticks, etc. You can also use it to make DIY natural perfumes and deodorant.
Promotes Sleep
Calming scent of sweet Basil essential oil can be used to get deep sleep at night. Inhale this oil directly or add a few drops to your bathtub for a relaxing bath before going to bed.
Basil Sweet Essential Oil Benefits
Retains Moisture
Basil Sweet Oil enhances the ability of your skin to retain moisture. Add a few drops of this oil to your moisturizers, lotions, creams, and other skincare and cosmetic applications.
Exfoliates Skin
Basil Essential oil not only soothes your skin but also exfoliates, eliminates toxins and impurities from the skin. As a result, regular use of this oil gives a clear complexion to your skin.
Treating Acne
Use the antimicrobial properties of basil flower oil to treat skin issues like acne and breakouts. It reduces inflammation around scars and provides a natural firmness to your skin.
Scalp Irritation
Its antibacterial and soothing properties can heal scalp irritation. Basil Sweet Essential Oil makes your hair strong from roots by eliminating dirt and other toxins from your scalp.
Relieves Muscle Cramps
Antispasmodic properties of organic Basil essential oil make it ideal for treating muscle cramps. It cools your skin and relieves strain and tension from your muscles.
Stress-Busting
A compound called Linalool is present in basil linalool essential oil. This compound relaxes your mind and can be used to relieve stress when diffused. Its soothing aroma helps calm the nerves and ease anxiety.
Product Specifications
| | |
| --- | --- |
| Product Name: | Sweet Basil Essential Oil |
| Botanical Name: | Ocimum Basilicum |
| CAS#: | 8015-73-4 |
| Country of Origin: | India |
| F.E.M.A #: | 2624 |
| Specific Gravity: | 0.931 |
| Optical Rotation: | -5 to -15 |
| Refractive Index: | 1.504 |
| Flash Point: | 75° C |
| Aroma: | Sweet, Fresh, and Herbaceous |
| Color: | Slightly yellow to yellow |
| Origin of part used: | Leaves |
| Form: | Liquid |
| Shelf Life: | 2 years |
| Packaging Type: | As Per Requirement |
| Extraction or Processing Method: | Steam Distillation |
| Solubility: | It is soluble in alcohol and some oils. |
| Color & Odor: | Characteristic. |
| Major Constituents: | Basil Leaf Extract |
| Blends with: | Lavender, Neroli, Bergamot Essential Oil |
| Strength of Aroma: | Strong |
| COA: | |
| MSDS: | |
CAUTION: It is meant only for external use. Do a patch skin test before applying it to your skin. Dilute it before topical application. Avoid direct exposure to sunlight. Pregnant women should consult a doctor before using it.
Packaging Sizes
Please Note: The packaging shown above is a General Representation of the various sizes and types of packaging available for this product. Not all sizes and types of packaging for this product maybe available at all times.
Buy Basil Sweet Essential Oil Online In USA at Low Prices
VedaOils is one of the leading Wholesale suppliers, manufacturers, and exporters of Basil sweet essential oil and other Essential oil in USA. We offer the purest forms of essential oils to our customers. No chemicals, additives, or fillers are added to them. They also do not contain any artificial colors, preservatives, and fragrances. Therefore, they prove to be ideal for daily use. Though entirely natural, you should dilute ocimum oil before using it for topical application as it is highly concentrated.
We employ numerous tests and quality checks to ensure that only premium-quality and basil leaf oil reaches you. The highest quality and packaging standards are employed to deliver desirable results on usage. Also, our portal uses a secure payment gateway to safeguard your transactions. Buy Basil Sweet oil from VedaOils online according to requirements at the best competitive prices in the market. You can order Basil oil for daily purposes such as dark circles, skin lightening, hair growth, arthritis, digestion, and better oral health. Check out Fresh Basil oil price per Kg; even you can purchase this essential oil in bulk quantity.
VedaOils Is one of the largest manufacturers, suppliers, and exporters of top-quality Basil sweet Essential Oil and other essential oils in USA. We also export our high-quality essential oils to the Canada, UK, Australia and other countries. Our basilikum oil follow the highest standards when it comes to quality and purity. We assure you that you will not regret choosing us! We also deliver the products worldwide using our logistic partners DHL, FedEx, USPS, UPS, etc. Do not miss this excellent opportunity to buy chemical-free, fresh, and multi-purpose Basil oil from VedaOils.