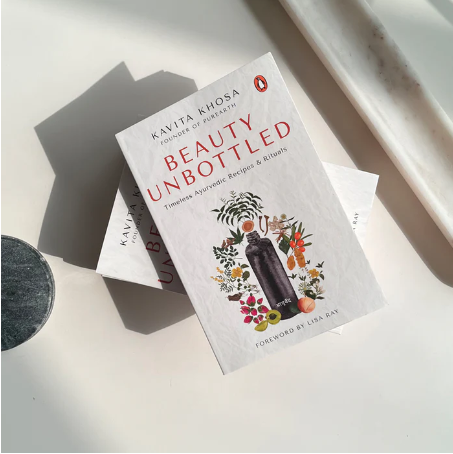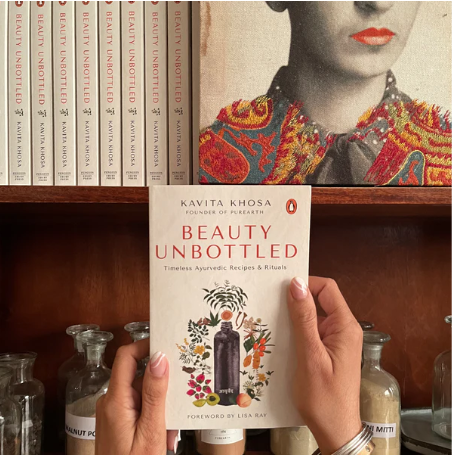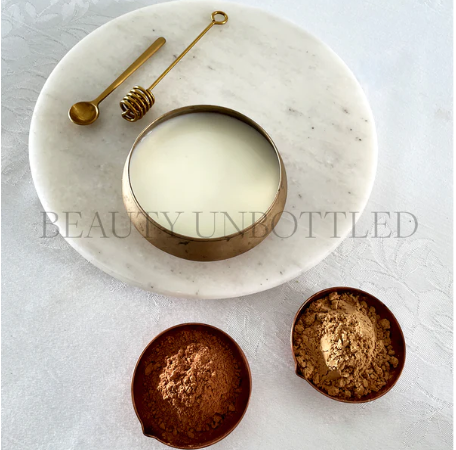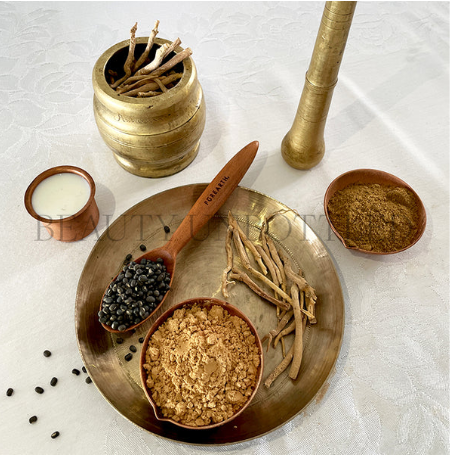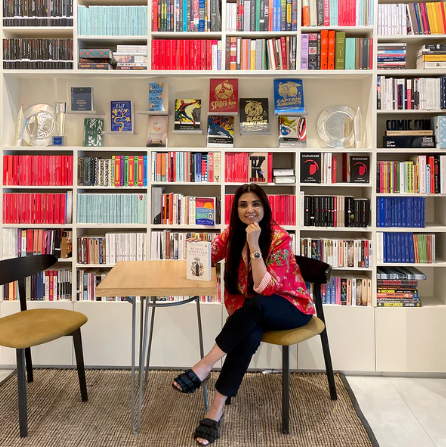 Our Certifications
Beauty Unbottled: Timeless Ayurvedic Rituals & Recipes
Kavita's knowledge of Ayurveda, the technicality of ingredients, and her philosophic wisdom of, for example, what it means to "age" and the difference between routines and rituals are blended beautifully in this book. As someone largely unfamiliar with Ayurveda but who has worked in the beauty industry, [I found] the book to be an incredible encyclopaedic compilation of beauty information, learnings accumulated over the years which Kavita graciously and gracefully shares with her readers, with so much love and passion'—Morgan Tan, ex-president, Shiseido, Hong Kong
'Kavita is one of the most knowledgeable holistic beauty and wellness persons that I know. Her love for Ayurvedic beauty and her recipes and rituals draw from ancient wisdom, yet they are explained in such a simple and relatable way. This is what I absolutely love about this book'—Deepika Mehta, yoga guru
'In her book Beauty Unbottled, Kavita has very lucidly explained the basic principles of Ayurveda with reference to skin and hair care. She has mentioned all important common skin and hair disorders with easy-to-prepare recipes to cure them. Kavita has long-standing expertise in herbal beauty products as the founder of Ayurvedic skincare and wellness brand Purearth. We are sure that readers will enjoy and benefit by reading this book. We congratulate her for this endeavour and wish her much success'—Prof. Emeritus Dr Subhash Ranade, chairman, International Academy of Ayurved, and Dr Sunanda Ranade, vice chairwoman, International Academy of Ayurved
WHAT'S INSIDE THE BOOK
DIY Guide
Can one make sunscreen from saffron? Can hemp oil help heal acne? How does madder root help cure hyperpigmentation? Beauty Unbottled is a unique DIY guide on how to use herbs and plants to turn your kitchen into a beauty lab. Learn how to treat hair loss, frizz, dandruff and premature greying with powerful Ayurvedic kitchen herbs.
Ayurveda Beauty Secrets
Explore the alchemy of Ayurveda and its long-lost, forgotten beauty secrets with simple step-by-step skin and hair recipes (with vegan options) in this definitive guide and self-help book. This book will also guide you to read and understand labels, have a balanced diet for a healthy body and choose ingredients that are super effective yet gentle on you and mother earth.
Ayurveda Ritual
Kavita Khosa, the founder of the award-winning skincare brand Purearth, brings to this book her years of experience in Ayurveda and expertise as an organic cosmetic science formulator. Beauty Unbottled debunks urban beauty myths, drawing upon scientific research and time-honoured classic Ayurvedic texts. Rooted in Ayurveda, this book invites you to celebrate the skin you are in!
Product Specifications
| | |
| --- | --- |
| Product Name: | BEAUTY UNBOTTLED |
| Print Length: | 355 pages |
| Language:: | English |
| Publisher: | Penguin eBury Press |
| Publication Date: | 13 June 2022 |
| ISBN: | 143455109 |
| ISBN-13:: | 978-0143455103 |
| Country of Origin: | India |
Frequently Asked Questions