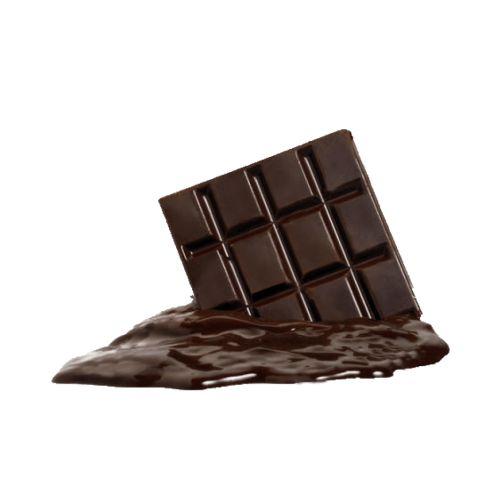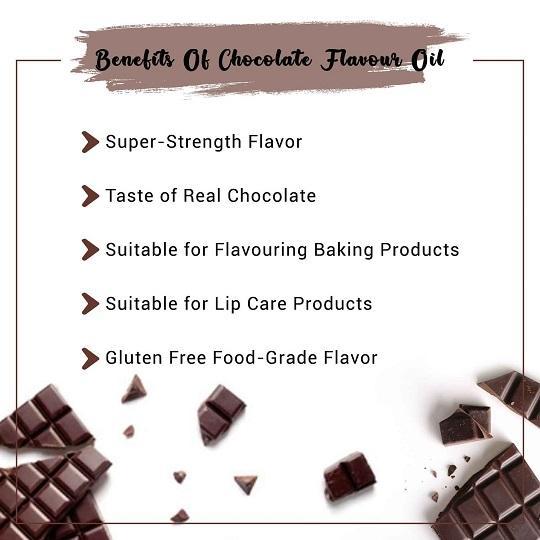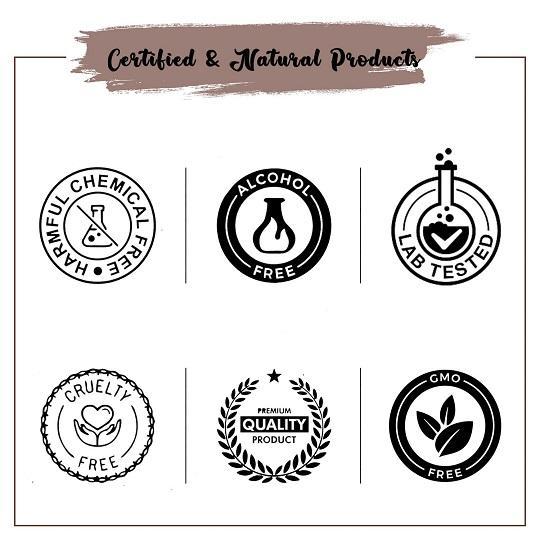 Our Certifications
Chocolate Flavour Oil
If you want to add the delicious creamy flavour of chocolates to your food items, then this Chocolate Flavour Oil will prove to be perfect. It is ideally made to flavour chocolates, bakery items, toffees, and pastries, but you can also use it to make chocolate milkshakes and ice creams. Refreshing taste of rich and dark chocolate can be used in varied proportions as per the intensity of the chocolate flavour you require.
Do not add too much chocolate flavour oil as it may make your food items too dark chocolaty with an undertone of bitterness. It is slightly more viscous than some other flavouring oils, and therefore, you can dilute it a bit with water before adding it to your preparations. We provide flavouring essence oils that are made up of natural ingredients only.
No chemicals, synthetic flavours, or preservatives are used for making flavouring liquid. Chocolate Food Flavour Oil is suitable for baking purposes, and since they are water-soluble, you can use them in a variety of food items and juices. The liquid essence is strong enough to provide the desired flavour to your food items with a small quality. Also, chocolate flavouring oil retains its aroma and taste even when used at extremely high temperatures.
Chocolate Flavour Oil Uses
Lip Care Products
Using chocolate flavour oil in the manufacturing of lip care items gives it a delightful smell and a characteristic vegetarian and cruelty-free bend.
Candies
Uniqueness and the stunning, sweet taste and fragrance of the chocolate flavour oil can be an incredible guide in preparing seasoned candies for youngsters.
Cooking
Refreshing and exemplary chocolate flavour oil will mix it up and style to your plans and ends up being particularly helpful for enhancing baked products.
Confectionery Items
Utilizing the chocolate flavour oil to prepare excellent Chocolate store items can help enhance them superbly and add the energy of uniqueness to your prepared merchandise.
Yoghurts
Add an amazing exemplary bend to your frozen yogurts by adding the chocolate flavour oil to the combination, in this way making your frozen yogurts sweet, fragrant, and heavenly.
Cakes
Cakes and pastries ready with the utilization of chocolate flavour oil end up being a significant hit at birthday celebrations for youngsters of some other sorts of events. It helps add pleasantness of confections to your festivals.
Chocolate Flavour Oil Benefits
Blends Easily
Chocolate Flavour Oil blends well with other flavour oils like Banana, Cherry, Blueberry, etc. You can use it to make chocolates of different flavours.
Baking Products
Use Chocolate Flavour Oil for flavouring baked goods like cookies, cakes, pastries, etc. It also proves to be perfect for hard candies, frosting, ice creams, etc.
Gluten-Free
Chocolate Flavour Oil is a food-grade flavour free from gluten, alcohol, and other synthetic chemicals and scents. Therefore, it is completely safe for consumption.
Vegan Product
Chocolate flavouring oil is free from dairy products and does not contain any animal-derived components. It is manufactured as per Kosher and Halal standards, and Vegans can use it as well.
Highly Concentrated
Liquid nature of chocolate flavour oil is strong enough to provide your favorite flavour to food items with just a small quality. Just a few drops while flavouring your preparations can do wonders.
Rich Chocolate Flavour
Tempting, rich chocolate flavour of the chocolate flavour oil will give an excellent taste and to your candies, toffees, milkshakes, juices, ice creams, and baked goods.
Product Specifications
| | |
| --- | --- |
| Product Name: | Chocolate Flavour Oil |
| INCI Name: | Theobroma Cacao Flavoring Oil |
| Raw Material Source: | Cocoa Extract |
| Aroma: | Mid notes of chocolate & Sweet Honey |
| Color: | Saffron yellow |
| Manufacturing Process: | It is manufactured by blending Cocoa extract with propylene glycol. |
| Chocolate Flavor Suitable For: | Cakes, candies, pastries, candies, chocolate milkshakes, and other bakery goods and confectioneries. |
| CAS Number: | 84649-99-0 |
| Tested On Animals: | No |
| Vegan: | As it is free from animal-derived ingredients, vegans can use it without any doubts. |
| Alcohol-Free: | Yes |
| Storage: | Store the bottle in a cold and dry place away from direct sunlight for prolonged use. |
| Shelf Life: | 1 years |
CAUTION: It is meant for external purposes. Keep it away from the reach of your kids and avoid direct contact with eyes.
Packaging Sizes
Please Note: The packaging shown above is a General Representation of the various sizes and types of packaging available for this product. Not all sizes and types of packaging for this product maybe available at all times.
Buy Chocolate Flavour Oil Online at Wholesale Prices
VedaOils leading manufacturer, distributor, and supplier of premium-quality Chocolate Flavour Oil, We specialize in both oil and water-soluble flavour oil and our catalog is wide enough to serve all your requirements. Our food-grade flavour oils are gluten-free and naturally prepared. Organic Chocolate Flavouring Oil does not include any toxins or chemicals that may harm your health in any way. It is free from alcohol, animal-based ingredients, and artificial preservatives. Even vegans may use it as per their requirements.
High stability of essence oils enables you to add them to numerous DIY and commercial products. We are offering Best Chocolate Food Flavour Oil at cost-effective and wholesale prices for commercial users and also provide discounted rates and offers to make them economical for everyone. Our quick delivery and high standards of quality and packaging enable us to deliver effective and high-quality products at your doorsteps.
Vedaoils Chocolate flavour oil is available in packages of 0.100 KG, and 1.0 Kilogram through our website, we are exporting them in various countries like the USA, UK, Australia, and Canada. Our logistics partners like FedEx, Blue Dart, India Post, DHL, etc that make it possible to deliver our products in real-time.
Frequently Asked Questions