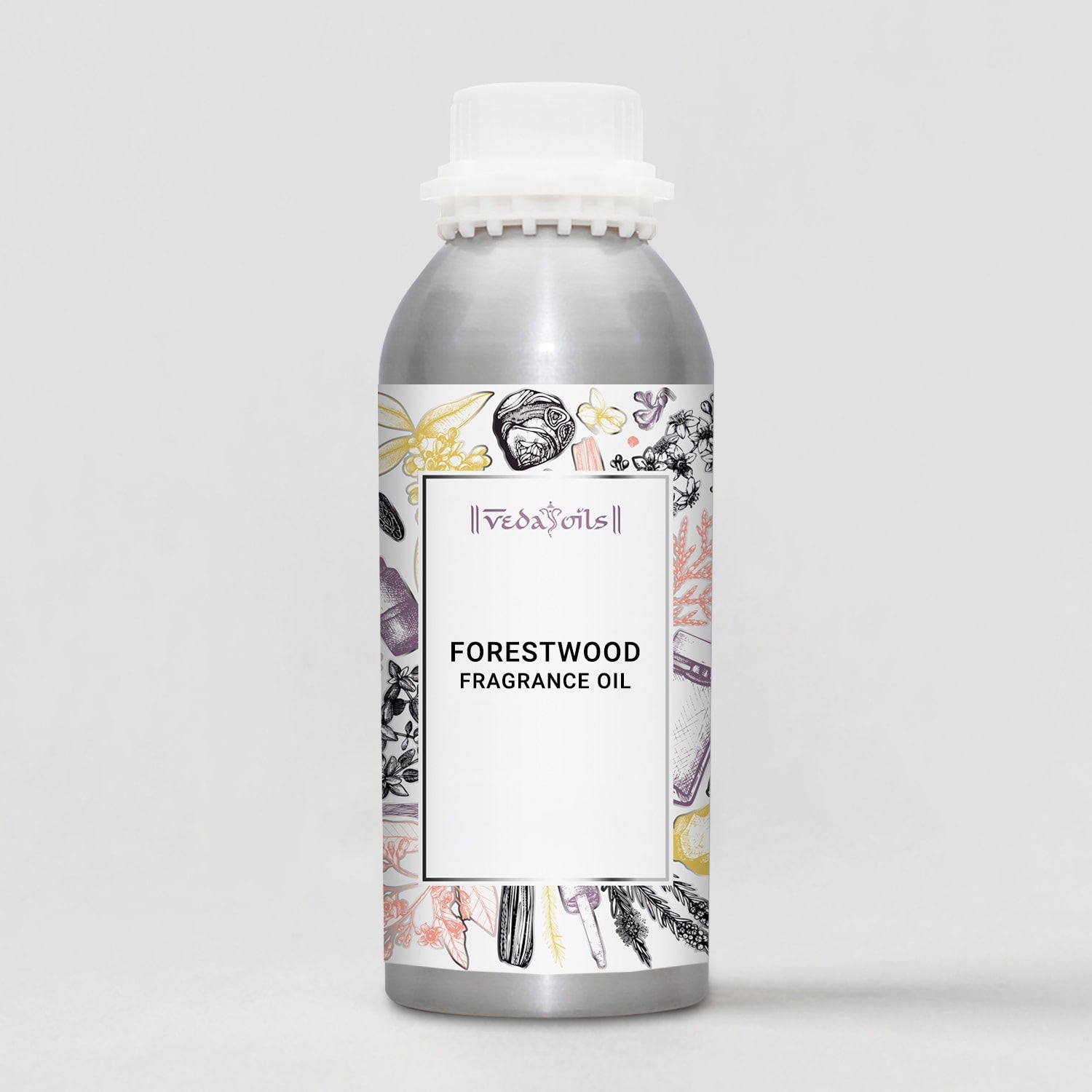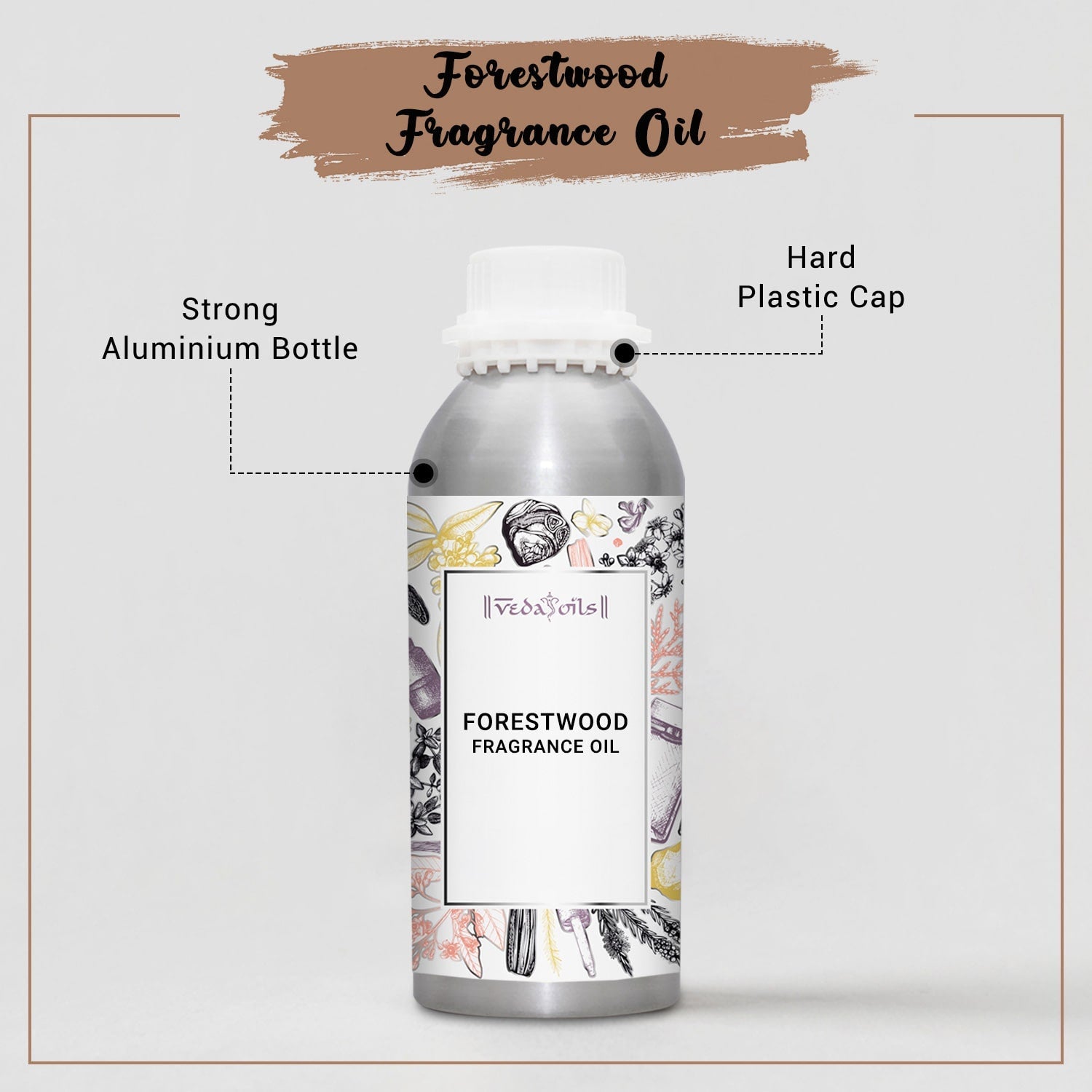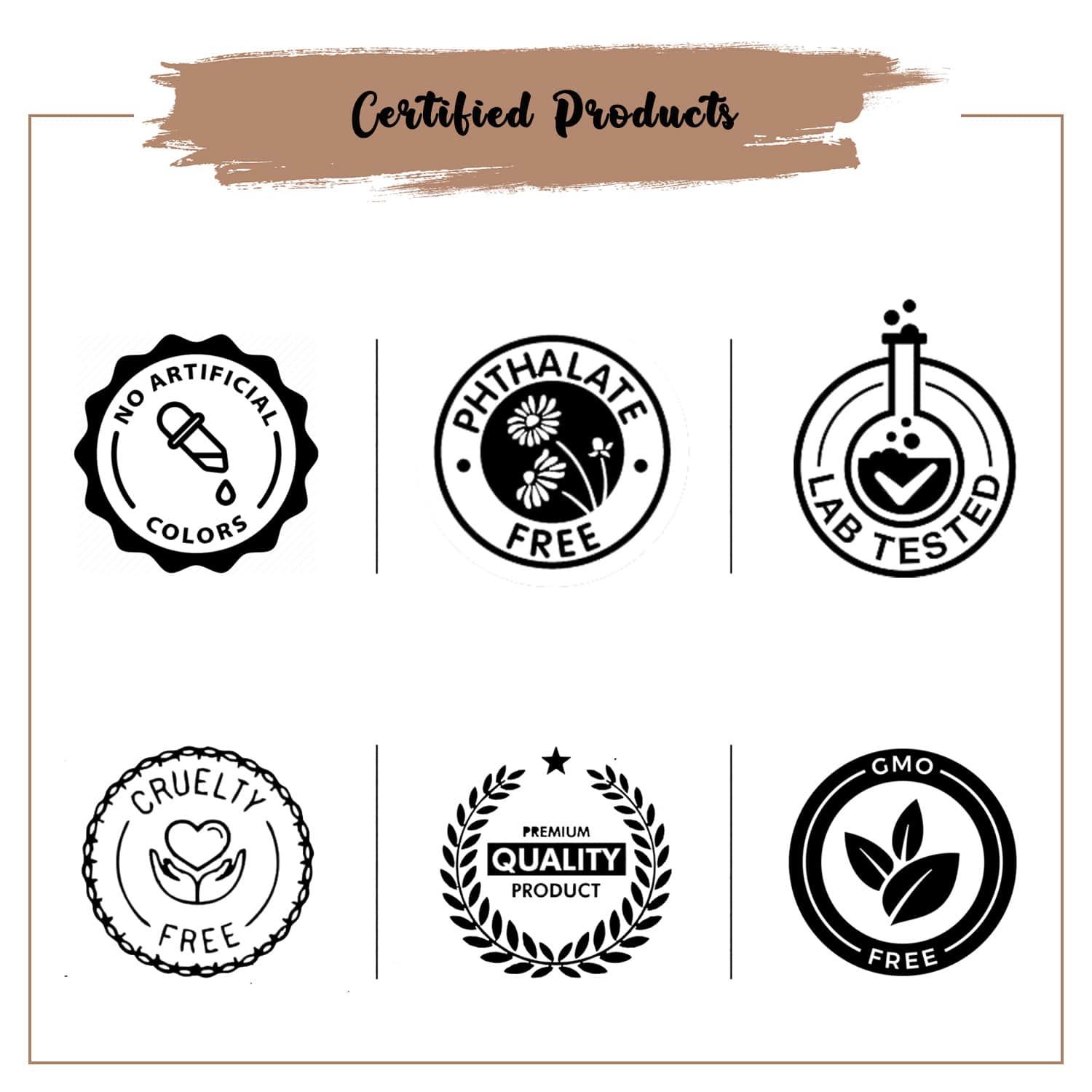 Our Certifications
Forestwood Fragrance Oil
Forestwood Fragrance Oil is made from the natural oil of various extracts such as woods, flowers, and berries that leaves a very subtle and woody smell around you. The oil creates an aromatic environment that smells earthy and green. The most memorable thing about Forestwood fragrance oil is that it lets you take you to a different place mentally, a place with green bushes in the middle of the forest, and the sandalwood aroma gulps you and brings relief from internal stress or fatigue.
When used as an air freshener or diffuser, it makes you feel as if you are walking through the woods on a crisp cool day. The forest wood fragrance oil lets you breathe in the fresh scent of winter woods. With this fragrance oil by your side, you can curate aromatic products like scented candles, soaps, room fresheners, and incense sticks and let the natural aroma of nature be available around you and your home 24x7. VedaOils provides Forestwood fragrance oil that users can use to make their own DIY skincare and aromatic products.
Forestwood Fragrance Oil Uses & Benefits
Soap Making
The herbal and woody smell of forest wood fragrance is used in soap making to make DIY scented soaps. The soap bars are filled with a delightful and luxe aroma, and when used on the body, they last for a more extended period of time and sometimes the whole day.
Scented Candle Making
Forestwood scent is sophisticated and rich and is used to produce fragrant candles. Candles, with their wonderful perfume, adorn the atmosphere. Candles with warm, wood aroma oil have a fantastic floral flow that creates a lovely mood.
Room Fresheners
Used to refresh the air Forestwood fragrance oil kills any dangerous germs in the air and removes bacterial pollutants and foul odors from the environment in which it is used. It surrounds the environment with an earthy and greeny smell.
Perfumes & Body Mists
Perfumes created with Forestwood fragrance oil have a highly refreshing, woody, and sweet scent that cleanses the body of all impurities. This oil is used to make body mists that are both effective and long-lasting.
Incense Sticks
Lighting incense sticks, also known as Agarbatties, fill the air with the crisp, woody perfume of Forestwood fragrance. Incense sticks are safe for the environment and emit a tranquil aura. This will soothe and relax your mind.
Cosmetic Products
Forest wood fragrance oil is used as a component in skincare products such as creams, lotions, moisturizers, body mists, and toners for a woody and elegant aroma. The oil is suitable for all skin types and contains no allergies.
Forestwood Fragrance Oil Uses
Soap Making: A refreshingly fragranced soap bar gives a luxurious and rich feel to the skin. You can add your favorite 0.34 fl oz of forestwood perfume oil in a 5.3 oz soap base to get perfectly scented soap bars.
Scented Candle: Scented candles with calm and comforting aromas are made using fragrance oil in a calculated quantity. To obtain perfect smelling scented candles, you can use 0.5 fl oz of forestwood Fragrance oil for 8.8 oz candle wax flakes. Make sure you measure your quantities correctly so that the fragrance doesn't get overpowered.
Skin Care and Cosmetic Products: Mild and gentle scented cosmetic products are made using Fragrance oil in very little proportion to not react to the skin.
Aromatic Bath: A good aromatic bath in a bathtub helps to relax and calm the body. You can add 5-6 drops of forestwood perfume oil in a bathtub to enjoy the aromatic bath's rejuvenating and relaxing session.
Note: The concentration of pure forestwood fragrance oil needs to be varied according to the purpose of use.
Product Specifications
| | |
| --- | --- |
| Product Name: | Forestwood Fragrance Oil |
| INCI Name: | N/A |
| Country of Origin: | India |
| Foam: | Liquid |
| Flash Point: | N/A |
| Color: | Dark Yellow To Dark Yellow |
| Aroma: | Fresh, Smooth, and Musky fragrance |
| Suitable for: | Bath Bombs, Lipsticks, Lip Balms, Facial and Body Scrubs, Creams, Perfume Oils |
| Packaging Type: | As per requirement |
| Storage: | Store in a Cool & Dry place. |
| Shelf Life: | 2 years |
| COA: | |
| MSDS: | |
CAUTION: It is meant only for external use. Therefore, do not consume forestwood fragrance oil internally and also keep it away from your eyes as it might irritate.
Packaging Sizes
Please Note: The packaging shown above is a General Representation of the various sizes and types of packaging available for this product. Not all sizes and types of packaging for this product maybe available at all times.
Buy Forestwood Fragrance Oil At Wholesale Prices
VedaOils is a leading manufacturer, distributor, and wholesaler of premium quality Organic Forestwood Perfume Oil in USA. Our Pure Forestwood Scented Oil is non- toxic and made from non alcohol based ingredients. It is vegan-friendly and cruelty-free so that you can add it to any ingredients of your choice.
We follow strict packaging standards while packing our high-grade fragrance oil so that you can receive them in perfect condition at your doorstep. We offer VedaOils Pure Forestwood Fragrance Oil in packages of different quantities (3.5 oz, 1.1 lbs, 2.2 lbs, 11 lbs) so that you can order them as per your needs from our website.
We offer Organic Forestwood Perfume Oil wholesale price in bulk quantities for personal and commercial purposes. It is extracted from the actual strands of aromatic Forestwood. This natural Forestwood scented oil has boundless uses and benefits. It is also very versatile. We export our Perfume Oil in bulk quantities to various countries like The USA, UK, Canada, Australia, etc., through our logistic partners DHL, FedEx Blue Dart, India Post, etc.
Frequently Asked Questions