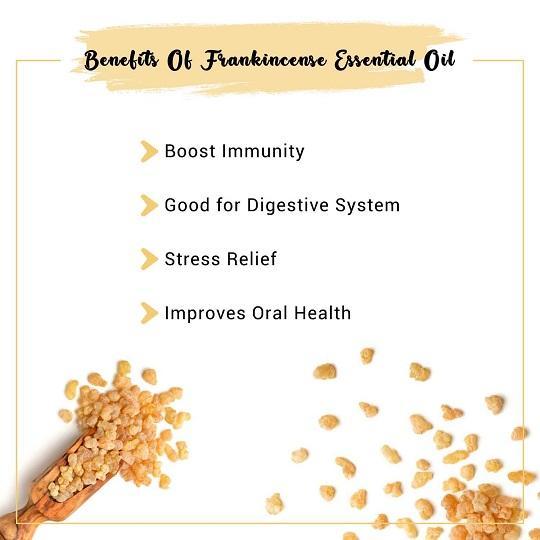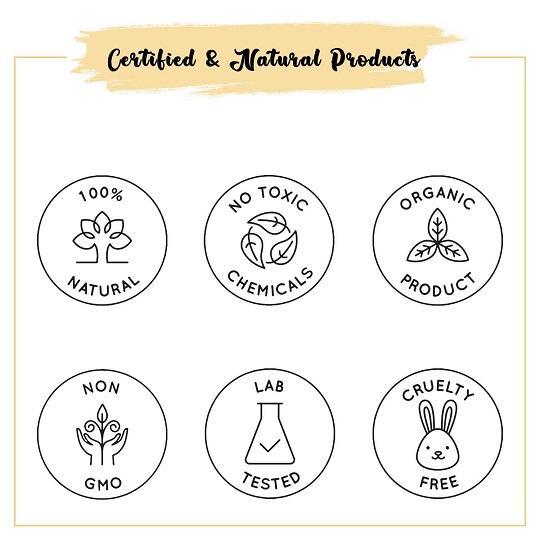 Our Certifications
Frankincense Essential Oil
Made from Boswellia tree resins, Frankincense Oil is predominantly found in the Middle East, India, and Africa. It has a long and glorious history as holy men and Kings have used this essential oil since ancient times. Even Ancient Egyptians preferred to use frankincense essential oil for various medicinal purposes.
It is beneficial for the overall health and beautification of the skin and is therefore used in many cosmetics and skincare applications. It is also referred to as Olibanum and King among the essential oils. Due to its soothing and mesmerizing fragrance, it is usually during religious ceremonies to promote a feeling of piousness and relaxation. Therefore, you can use it for attaining a calm state of mind after a hectic or busy day.
Bosellia tree is well known for its ability to grow in some of the most unforgiving environments, including some that grow out of solid stone. The scent of the resin can differ depending on region, soil, rainfall, and the variation of Boswella tree. Today it is used in incense as well as perfumes.
We offer premium grade Frankincense Essential Oil that does not contain any chemicals or additives. As a result, you can use it daily or add it to cosmetic and beauty preparations to naturally rejuvenate your skin. It has a spicy and slightly woody yet fresh odor used in DIY perfumes, oil therapy, colognes, and deodorants. Frankincense essential oil is also known for its anti-inflammatory properties and will improve your immune function. Therefore, we can say that Frankincense Essential Oil is an all-rounder and a multi-purpose essential oil.
Uses of Frankincense Essential Oil
Aromatherapy Massage Oil
It is used in aromatherapy for enhancing mental focus and concentration. You can inhale or take it by diffusing before the start of their day to remain calm and focused throughout the day.
Candle & Soap Making
Frankincense Essential Oil is quite popular among the makers of scented candles and soaps. Rich woody smell, earthy scent with a deeply mysterious nuance. The fragrance of frankincense eliminates the foul smell from your rooms.
Treat Skin Problems
Frankincense Essential Oil not only heals cracked skin but also reduces the appearance of stretch marks, scars, acne, dark spots, and other blemishes. Therefore, you can include it in your beauty regime to obtain a clear and fresh-looking face.
For Fingernails & Toenails
Use small quantity of this oil on your fingernails and toenails to maintain their shine and overall appearance. It also prevents them from getting dry and rough.
For Smooth Hands
If your hands and palm have gone rough due to work or other reasons, you can massage them with a diluted form of this oil. It will make them soft, dry, and smooth.
DIY Fragrances
Balmy, slightly spicy, and fresh aroma of frankincense oil can be used to make DIY fragrances, bath oils, and other natural products. You can also add a few drops of this oil to your bathtub to enjoy a rejuvenating bathing experience.
Frankincense Essential Oil Benefits
Decongestant
Frankincense Essential Oil is a natural decongestant and provides relief from congestion due to cough and cold. It also provides relief to patients who are suffering from asthma and bronchitis.
Improved Breathing
Inhaling frankincense oil regularly will improve your breathing patterns. It also resolves issues like shortness of breath. However, you will have to use it regularly for up to 5-6 weeks for a noticeable improvement in breathing.
Antimicrobial
It's antimicrobial properties make it effective against skin infections. Moreover, it also provides relief from the inflammation that is associated with diseases like arthritis.
Room Freshener
You can make a DIY room freshener by mixing this oil with Grapefruit and Fir essential oils. This blend will eliminate foul odor from your rooms seamlessly.
After Shaving
If your skin feels imperfect or dry after shaving, then you can rub a small amount of this oil (diluted) on your face. It will make your skin feel soft and smooth all day long.
Gentle
Though it is a concentrated essential oil, it usually does not cause any irritation as it is gentle and skin-friendly. However, you may undertake a patch test on your elbow skin before your first use.
Product Specifications
| | |
| --- | --- |
| Botanical Name: | Boswellia Serrata |
| CAS#: | 8016-36-2 |
| Country of Origin: | India |
| F.E.M.A #: | 2816 |
| Specific Gravity: | 0.85500 - 0.88000 @ 25°C |
| Optical Rotation: | -0.05 to 0 |
| Refractive Index: | 1.46600 - 1.47700 @ 20°C |
| Flash Point: | Na |
| Origin of part used: | Frankincense Resin Extract |
| Form: | Liquid |
| Shelf Life: | 2 years |
| Packaging Type: | As Per Requirement |
| Extraction or Processing Method: | Steam Distillation |
| Solubility: | It is insoluble in water but soluble in alcohol and oil. |
| Color & Odor: | Color ranges from pale yellow to colorless & it exhibits a spicy and woody odor. |
| Major Constituents: | Frankincense Resin Extract |
| Blends with: | Basil Oil, Bergamot Oil, Cardamom, Cedarwood, Chamomile, Cinnamon, Clary Sage, Coriander, Geranium Oil, Ginger Oil, Myrrh Oil and Vanilla Essential Oil. |
| Aromatic Scent: | Frankincense Essential Oil has a rich woody smell, earthy scent with a deeply mysterious nuance. |
| Certificate of Analysis: | |
| MSDS: | |
CAUTION: It is meant only for external use. Do a patch skin test before applying it to your skin. Dilute it before topical application. Avoid direct exposure to sunlight. Pregnant women should consult a doctor before using it.
Packaging Sizes
Please Note: The packaging shown above is a General Representation of the various sizes and types of packaging available for this product. Not all sizes and types of packaging for this product maybe available at all times.
Buy Frankincense Essential Oil Online In USA at Low Prices
VedaOils is one of the leading Wholesale suppliers, manufacturer, and exporter of Frankincense essential oil and other Essential oil in USA. We offer the purest forms of essential oils to our customers. No chemicals, additives, or fillers are added to them. They also do not contain any artificial colors, preservatives, and fragrances. Therefore, they prove to be ideal for daily use. Though entirely natural, you should dilute essential oil before using it for topical application as it is highly concentrated.
We employ numerous tests and quality checks to ensure that only premium-quality and frankincense essential oil reaches you. The highest quality and packaging standards are employed to deliver desirable results on usage. Also, our portal uses a secure payment gateway to safeguard your transactions. Buy Frankincense oil from VedaOils online according to requirements at the best competitive prices in the market. You can order Frankincense oil for your daily purposes such as dark circles, skin lightening, hair growth, arthritis, digestion, and better oral health. Check out frankincense oil price per Kg, even you can purchase this essential oil in bulk quantity.
We are one of the largest manufacturers, suppliers, and exporters of top-quality Frankincense Essential Oil and other essential oils in USA. We also export our high-quality essential oils to the US, Canada, UK, Australiaand other countries. Our products follow the highest standards when it comes to quality and purity. We assure you that you will not regret choosing us! We also deliver the products throughout the world using our logistic partners DHL, FedEx Blue Dart, India Post, etc. Do not miss this excellent opportunity to buy chemical-free, fresh, and multi-purpose Frankincense oil from VedaOils.
Frequently Asked Questions