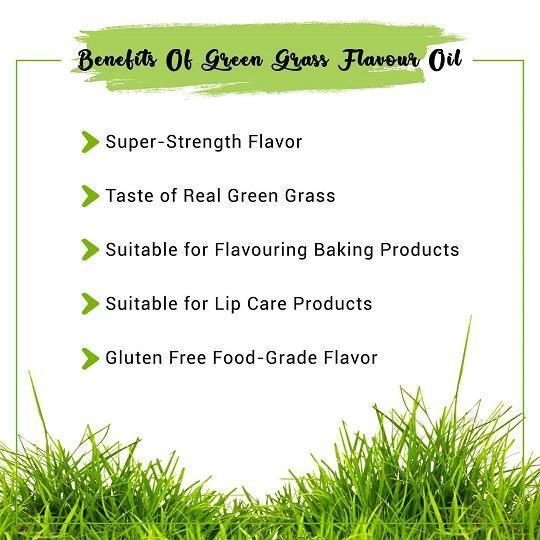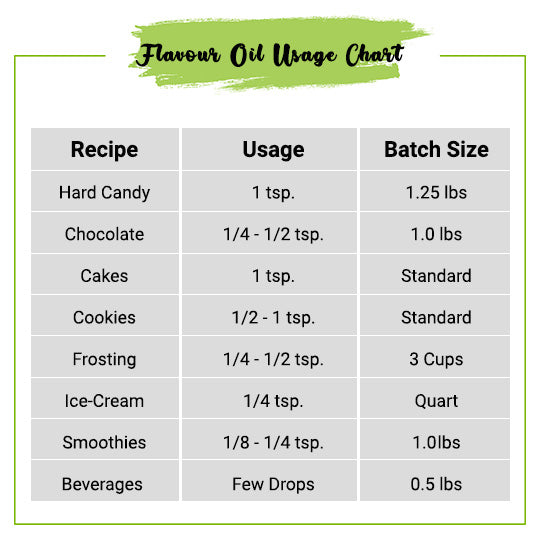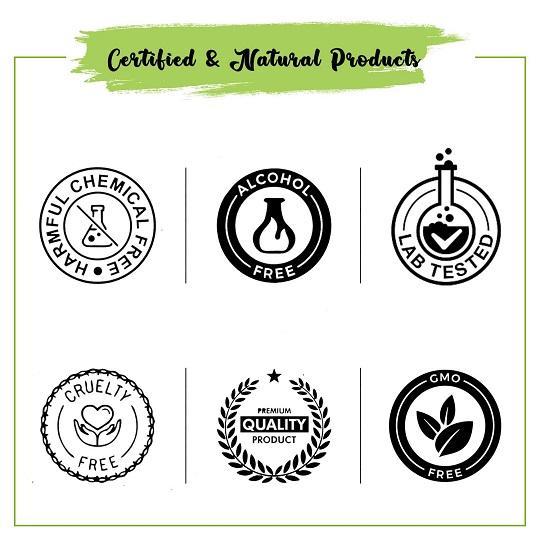 Our Certifications
Green Grass Flavour Oil
Green Grass Flavored Oil is suitable for food items as it is water and oil-soluble, you can use it in a variety of food items and juices as well. The liquid essence of green grass is quite powerful and concentrated to provide the intended flavor to your Food Items with a Small Quality. Also, Green grass flavoring essence retains its aroma and taste even when used at extremely high temperatures.
Green Grass Flavor Oil is a powerful combination of green grass flavor with a sweet twist. It is popularly used to flavor the feeding materials of cattle, sheep, and other domestic animals. But sometimes, It is also used in food items that need a refreshing accent of vegetal and fresh flavors. Its green and starchy flavors are used in juices and beverages as well.
VedaOils Green Grass flavoring oil proves to be an excellent replacement for artificial flavors as it is made from pure and Natural Ingredients Only. No chemicals or additives are used for making this flavor oil. It does not even contain artificial colors or fragrances which makes it healthy and safe to use.
Green Grass Flavour Oil Uses & Benefits
Rich Flavour
Food-grade green grass flavour oil is a great replacement for artificial flavouring oils as it is strong enough to produce the desired results with just a few drops. Its naturally fresh and vegetal flavours add richness and intensity to the food items.
Vegan Friendly
Grass flavouring oil is not derived from any dairy-based products. It also does not contain any animal-derived components because it is cruelty-free. This oil is manufactured as per Kosher and Halal standards, making it a safer option for Vegans.
Gluten Free
Vegercert recognized Green grass flavour oil from VedaOils is 100% gluten-free. It is also free from alcohol, synthetic chemicals, and artificial scents, making it completely safe for consumption. It is quite suitable for people who have gluten intolerance or sensitivities.
Cooking
Food-grade green grass super strength oil is used for cooking and baking a different variety of food items like soups, salads, stews, and curries. This flavouring oil has the intensity to resist its natural flavour and aroma against very high temperatures.
Confectionary Items
Green grass flavouring oil is used to make candies, jellies, gummies, etc., for the reason that it has strong flavours of veggies and leaves. It is also added in healthy juices and tonics as it has a distinct taste and is also free from preservatives or additives.
Animal Feed
Green Grass's Flavouring oil fresh and delicious flavour and aroma, domestic animals get easily attracted to the feeding stock. Almost all the domestic animals like the taste of real grass present in this oil.
Product Specifications
| | |
| --- | --- |
| Product Name: | Green Grass Flavour Oil |
| INCI Name: | Green Grass Flavouring Essence |
| Raw Material Source: | Green Grass Extracts |
| Manufacturing Process: | It is manufactured by blending grass extracts with propylene glycol. |
| Suitable For Flavoring: | Animal fodder and other feeding materials. |
| CAS Number: | NA |
| GMO: | It is GMO-free since no plant-derived ingredients are used for making it. |
| Tested On Animals?: | No |
| Color: | Transparent |
| Aroma: | Grassy |
| Vegan: | As it is free from animal-derived ingredients, vegans can use it without any doubts. |
| Alcohol-Free: | Yes |
| Storage: | Store the bottle in a cold and dry place away from direct sunlight for prolonged use. |
| Shelf Life: | 1 years |
CAUTION: It is meant for external purposes. Keep it away from the reach of your kids and avoid direct contact with eyes.
Packaging Sizes
Please Note: The packaging shown above is a General Representation of the various sizes and types of packaging available for this product. Not all sizes and types of packaging for this product maybe available at all times.
Buy Green Grass Flavour Oil Online at Wholesale Prices
VedaOils leading manufacturer, distributor, and supplier of premium-quality Green Grass Flavour Oil, We specialize in both oil and water-soluble flavour oil and our catalog is wide enough to serve all your requirements. Our food-grade flavour oils are gluten-free and naturally prepared. Organic Green Grass Food Essence does not include any toxins or chemicals that may harm your health in any way. It is free from alcohol, animal-based ingredients, and artificial preservatives. Even vegans may use it as per their requirements.
High stability of essence oils enables you to add them to numerous DIY and commercial products. We are offering Best Green Grass Food Flavour Oil at cost-effective and wholesale prices for commercial users and also provide discounted rates and offers to make them economical for everyone. Our quick delivery and high standards of quality and packaging enable us to deliver effective and high-quality products at your doorsteps.
Vedaoils Green Grass Flavoured Oil is available in packages of 0.100 KG, and 1.0 Kilogram through our website, we are exporting them in various countries like the USA, UK, Australia, and Canada. Our logistics partners like FedEx, Blue Dart, India Post, DHL, etc that make it possible to deliver our products in real-time.
Frequently Asked Questions