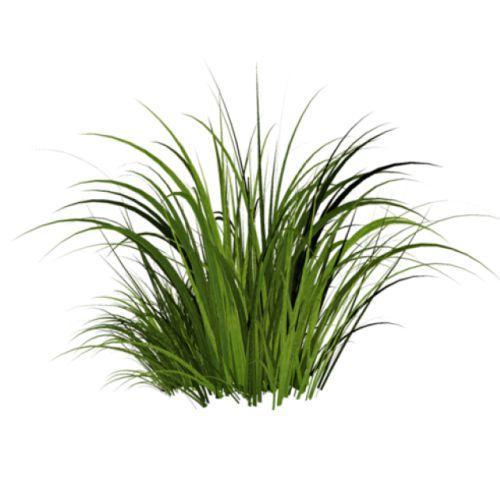 Our Certifications
Khus Flavour Oil
Khus Flavour Oil has a deep, sweet, and woody taste for the reason that it is made from real khus. Natural Vitriver or Khus is an aromatic herbal grass that has strong notes of smokey, earthy, amber, and balsam to its flavour. It is traditionally used as a natural coolant in India. Its unique yet subtle taste is popularly used in the preparation of beverages and Syrups to make Sharabats and juice.
Delicate flavour of Khus Flavour Essence is used for making mocktails, cocktails, sodas, sorbets, iced tea, lemonades, and many other types of beverages. Candies, lollipops, and chocolates also use this flavouring oil because of its rich and powerful taste. It is also used for making desserts and sweets as its unique taste enhances the flavours instantly. Use pure Khus edible essence to make flavored curd or lassi as it has a very refreshing and cooling taste.
Food-grade khus flavouring oil is made from natural ingredients that for that reason it has a very stable formula. The liquid essence of this oil blends easily with water as well as oil-based ingredients. Also, It has a very concentrated formula which means that it can provide the intended flavour to the food items using only a few drops. Soulflower Khus Flavour Oil is built in such a way that it retains its original aroma and taste even when used at extremely high temperatures.
Khus Flavour Oil Uses
Candies
Unique taste of khus is used to make candies, gummies, chewing gums, lollipops, etc. as it has an amazing after-taste. These are also perfect for making ice-creams and iced candies as their flavours remain intact even after freezing them.
Mocktails
Tempting taste of khus flavoured oil adds a natural taste of real khus into drinks like sharbat, shakes, smoothies, juices, and even lassi. The sweet and deep taste of this essence enhances the taste of mocktails and cocktails. You can even use this to flavour your alcoholic drinks.
Lip Care Products
Lip care products like lip balm, lip gloss, and lipsticks use khus flavouring oil as it has a naturally sweetened taste which makes these lip products even richer. The formula of this flavouring oil is quite skin-friendly which means that it is safe for the lips.
Confectionary Items
Essence of khus flavour oil has a unique taste which is used to make confectionery items like fudges, marshmallows, wafers, etc. These are also ideal flavouring agents for carbonated as well as non-carbonated drinks because of their stable formulation.
Baked Items
Cakes, muffins, pastries, pies, tarts, and other baked items use khus flavour oil because of its woody and earthy flavours. Use this flavouring oil in icing creams and fondants. Also, the flavours of khus remain the same even after baking them at high temperatures.
Cooking Cuisines
Food-grade Khus flavouring oil can ideally be used for cooking as it instantly enhances the taste of food items like custard, pudding, etc. You can even use it to enhance the taste of salads as it has a very powerful taste. The formula of this flavouring oil is alcohol-free so it is completely suitable for cooking.
Khus Flavour Oil Benefits
Natural Ingredients
Edible khus flavoured essence is made from completely natural ingredients which make it safe for consumption. This essence does not contain any Artificial Flavours, Preservatives, or additives and for that reason, it has the most Authentic taste or real Khus.
Gluten-free
Khus flavouring oil is 100% gluten and alcohol-free. It is also completely free from synthetic colorants or aromas which makes it suitable for consumption. People with gluten allergies or sensitivities can easily use this flavouring agent to enhance the taste of their food items.
Delightful Taste
Sweet and syrupy khus flavouring oil is used in a variety of food items as it has a mouthwatering taste and aroma. Its naturally smoky and earthy flavours add a different accent to the beverages and well food items for the reason that it is made from real khus.
Blends Easily
Liquid essence of Khus flavouring oil blends seamlessly with oil as well as water-based ingredients. It is also soluble with other natural ingredients like sugar, milk, curd, honey, etc. Also, the flavour oil of this essence does not corrode after mixing it with other ingredients.
Vegan Friendly
Vegecert certified Khus flavouring oil is made from only natural ingredients. It does not contain any dairy-based or animal-derived components which makes it an ideal flavouring agent for Vegans. It is also cruelty-free as it is not tested on animals.
Stable Formula
Food-grade khus super-strength oil is built in such a way that its taste and flavours remain intact even after cooking it at high temperatures. Its flavours do not alter or modify the texture, color, or consistency of the final product as it is quite stable in nature.
Product Specifications
| | |
| --- | --- |
| Product Name: | Khus Flavour Oil |
| INCI Name: | Vetiveria Zizanoides Root Flavoring Oil |
| Raw Material Source: | Khus Extract |
| Manufacturing Process: | It is manufactured by blending vetiver extracts with propylene glycol. |
| Khus Flavor Suitable For: | Cakes, candies, pastries, candies, chocolate milkshakes, and other bakery goods and confectioneries. |
| Aroma: | Notes of Smokey, Earthy, & Amber |
| Color: | Light Lemon |
| CAS Number: | N/A |
| Tested On Animals: | No |
| Vegan: | As it is free from animal-derived ingredients, vegans can use it without any doubts. |
| Alcohol-Free: | Yes |
| Storage: | Store the bottle in a cold and dry place away from direct sunlight for prolonged use. |
| Shelf Life: | 1 years |
CAUTION: It is meant for external purposes. Keep it away from the reach of your kids and avoid direct contact with eyes.
Packaging Sizes
Please Note: The packaging shown above is a General Representation of the various sizes and types of packaging available for this product. Not all sizes and types of packaging for this product maybe available at all times.
Buy Khus Flavor Oil Online at Low Prices
VedaOils is one of the leading Wholesale suppliers, manufacturer, and exporter of Khus Flavour Oils and Food Flavour Oil in USA. We specialize in both oil and water-soluble flavoring oils and our catalog is wide enough to serve all your requirements. Our food flavor oils are gluten-free and naturally prepared.
Buy Khus flavor oil at the best price in USA through VedaOils online portal. We ensure smooth and safe transactions. We also employ a high standard of delivery to supply your order in the best quality. You can buy Khus essence oil at wholesale prices as we are offering them in bulk quantities.
We also export our high-quality Khus flavoring oil to the Canada, UK, Australia, and other countries with packaging sizes of ( 3.5 oz, 1.1 lb,2.2 lb,11 lb,22 lb and 44 lb). Our products follow the highest standards when it comes to quality and purity. We assure you that you will not regret choosing us! We also deliver the products throughout the world using our logistic partners DHL, FedEx, etc.
Q: Is Khus Flavor oil safe to use in food items?

Yes, Khus Flavor Oil is safe to use in food items only for flavoring purposes. Use it in small quantities, the recommended usage level of Khus flavoring oil should not exceed 2.7ml per 2lb of food items. Similarly, do not use more than 0.8ml per liter when you use it for flavoring beverages