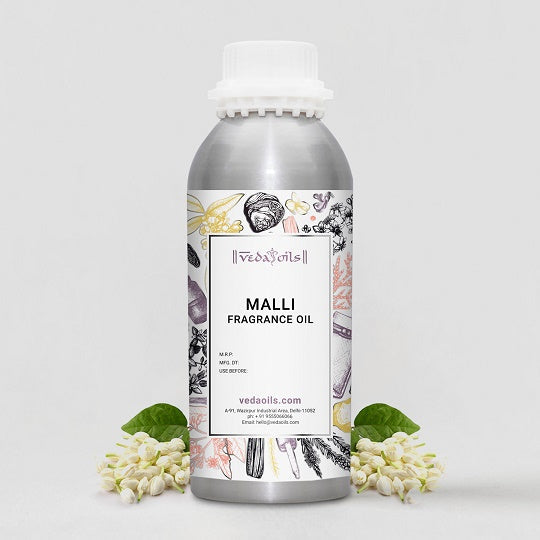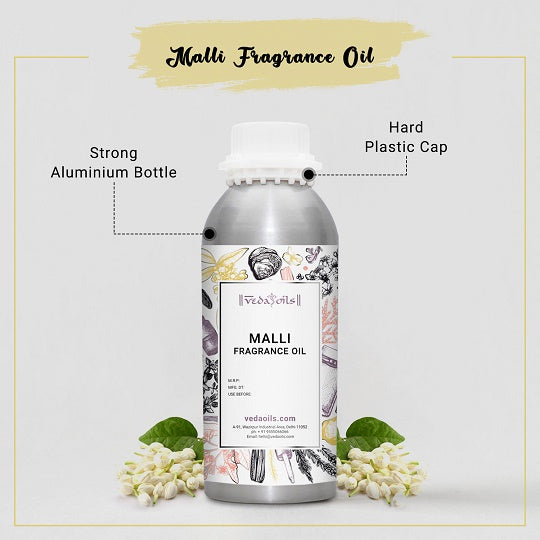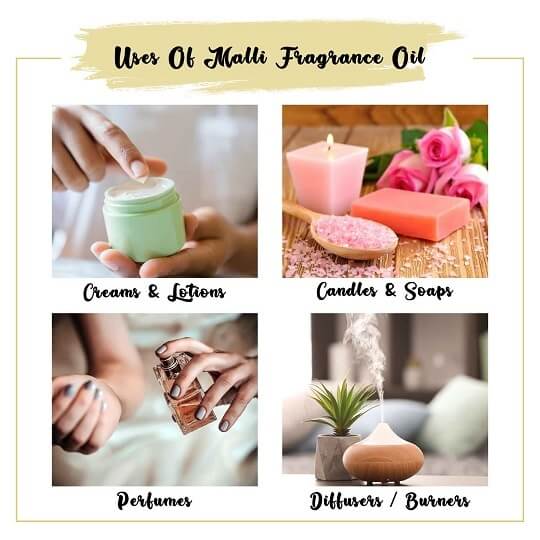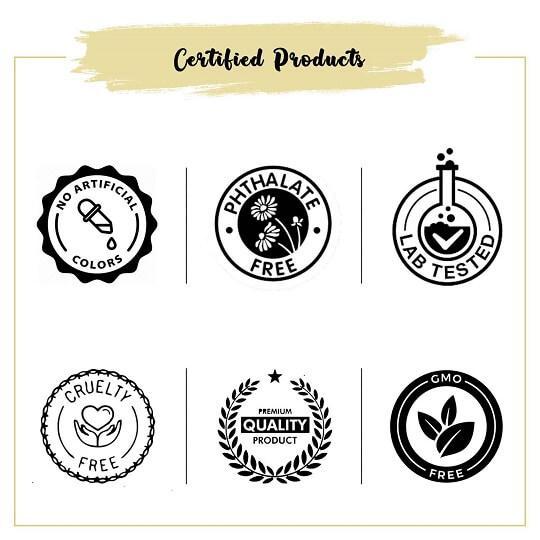 Our Certifications
Malli Fragrance Oil
Natural Malli Scented Oil is made from the famous Madurai Malli which is also known as the Jasmine flower. The origin of this beautiful flower originates from the place called Madurai in USA. The malli perfume oil has a very powerful, attractive, and appealing fragrance and that is the reason it is called "the plant of love" as it is said to have aphrodisiac qualities.
The attar or scent which comes out from the Malli flower is considered sacred in ceremonies and rituals because it is believed to purify the air and make the space pious. As per Hindu mythology, this flower has a special significance in puja rooms and wedding mandapams as it is said to get rid of the evil or negative energy from the atmosphere. VedaOils offers the finest quality Malli Aroma Oil that helps to instill the fragrance of blooming jasmine flower into a different range of products. A few drops of this aromatic oil will fill your favorite product with this floral fragrance.
Organic Malli Perfume Oil has an alluring and delightful floral scent that is used to make DIY scented candles and soaps. This high-grade scented oil is completely body-safe and long-lasting so it can be used to make perfumes, deodorants, body mist, and cologne which can carry an elegant aroma of Malli flowers on the body. This aromatic oil is free from allergens or any other toxins so it can be used for making skincare and cosmetic products.
Malli Fragrance Oil Uses & Benefits
Soap Making
Elegant and sophisticated scent of Malli Aroma oil is used to make DIY soap bars and bathing bars as it has a delightful scent that stays for a long time on the body, making it feel vibrant and refreshed throughout the day.
Perfumed Candle
Malli Perfume Oil has a velvety and smooth fragrance that is used to make perfumed candles that can instantly fill the atmosphere with an exotic and sensual aroma. These candles throws a very clean and harmless scent.
Air Fresheners
Floral and fruity fragrance of malli scented oil is used for making air fresheners like Room and Car spray, oil diffusers, toilet scents, etc. which can help to knock off foul and unpleasant odour from the space.
Skincare Products like creams, scrub, serum, toners, lotions, etc., use malli perfume oil. It has a very mild and subtle aroma. This fragrance oil is also free from allergens so it can be used safely on the skin.
Bathing Products
Malli Fragrance Oil is used to make Shower gels, bathing lotions, body wash, etc., to instill them with the aroma of freshly blooming Malli flowers. These products make the body smell good for the whole day.
Incense Sticks or Agarbatti
Lighting Incense sticks or Agarbatti use this scented oil to fill up the atmosphere with the fresh and crisp aroma of the Malli flower. These incense sticks can be used while doing yoga, meditation, or prayer.
How to Use Malli Fragrance Oil?
Aromatic Candle: You can make your favourite scented Candles by imbuing them with a Calm and comforting Malli Perfume Oil from VedaOils. All you need is to mix 2 ml of fragrance oil for 0.5 lb of candle wax flakes and let it sit for a couple of hours. Make sure you measure your quantities correctly so that the fragrance doesn't bother your sensitivities.
Relaxing Aromatic Bath: Reviving and restoring an aromatic bath in a bathtub helps to relax the mind and body. To enjoy the most amazing aromatic bath You can add 5-6 drops of your favourite Malli Scented Oil in a bathtub full of lukewarm water. Viola! Your aromatic bath is ready for you.
Soap Making: A lightly scented soap bar is appreciated by everyone. Using the fragranced soap helps to provide a luxurious bathing experience. To make your favourite bathing or soap bar you need to add 5 ml of your favourite malli aroma oil in a 1 lb soap base and let it sit for a day or so.
Skin Care & Cosmetic Products: Mild and gentle scented cosmetic products and skincare products are liked by almost everyone. But make sure you use your Fragrance oil in very little proportion to not react to the skin.
Tip: Make sure you use the Malli Scent Oil in calculated quantities so that it does not react with your skin. You must also conduct all the necessary tests before you apply any of the products directly to your skin.
Product Specifications
| | |
| --- | --- |
| Product Name: | Malli Fragrance Oil |
| INCI Name: | Jasminum |
| Country of Origin: | India |
| Foam: | Liquid |
| Flash Point: | N/A |
| Color: | N/A |
| Aroma: | Fresh, Sweet and Floral fragrance |
| Suitable for: | Bath Bombs, Lipsticks, Lip Balms, Facial and Body Scrubs, Creams, Perfume Oils |
| Packaging Type: | As per requirement |
| Storage: | Store in a Cool & Dry place. |
| Shelf Life: | 2 years |
| COA: | |
| MSDS: | |
CAUTION: It is meant only for external use. Therefore, do not consume fragrance oil internally and also keep it away from your eyes as it might irritate.
Packaging Sizes
Please Note: The packaging shown above is a General Representation of the various sizes and types of packaging available for this product. Not all sizes and types of packaging for this product maybe available at all times.
Buy Malli Fragrance Oil At Wholesale Price
Organic Malli Perfume Oil from VedaOils is made from the freshly bloomed Malli flower. This floral aroma oil contains a delightful and elegant scent that can be used in the versatile products, so it can easily be added to instill the fragrance of Malli flowers in a different range of products.
VedaOils is a leading manufacturer, distributor, supplier, and wholesaler of premium quality Malli Fragrance Oils. We offer all of the fragrance oils at discounted prices and in bulk quantities. We do not add any chemical-based ingredients like SLS, parabens, phthalates, etc., in the manufacturing of our Malli Aroma Oil. Our aromatic oil is Vegan-friendly because it is made from plant-based ingredients. This scented oil is highly stable, so it can easily be added to various DIY products.
We follow certain packaging standard methods and quality check measures while packing our high-grade fragrance oil so that you can receive them in perfect condition at your doorsteps. VedaOils offer its malli scented oil in packages of different quantities (5 oz,2 oz,16 oz,5 lb,25 lb & 400 lb) so that you can order them as per your needs from our website. We export our Malli Aroma Oil in bulk quantities to various countries like The Europe, UK, Canada, Australia, etc., through our logistic partners DHL, FedEx, USPS, etc.