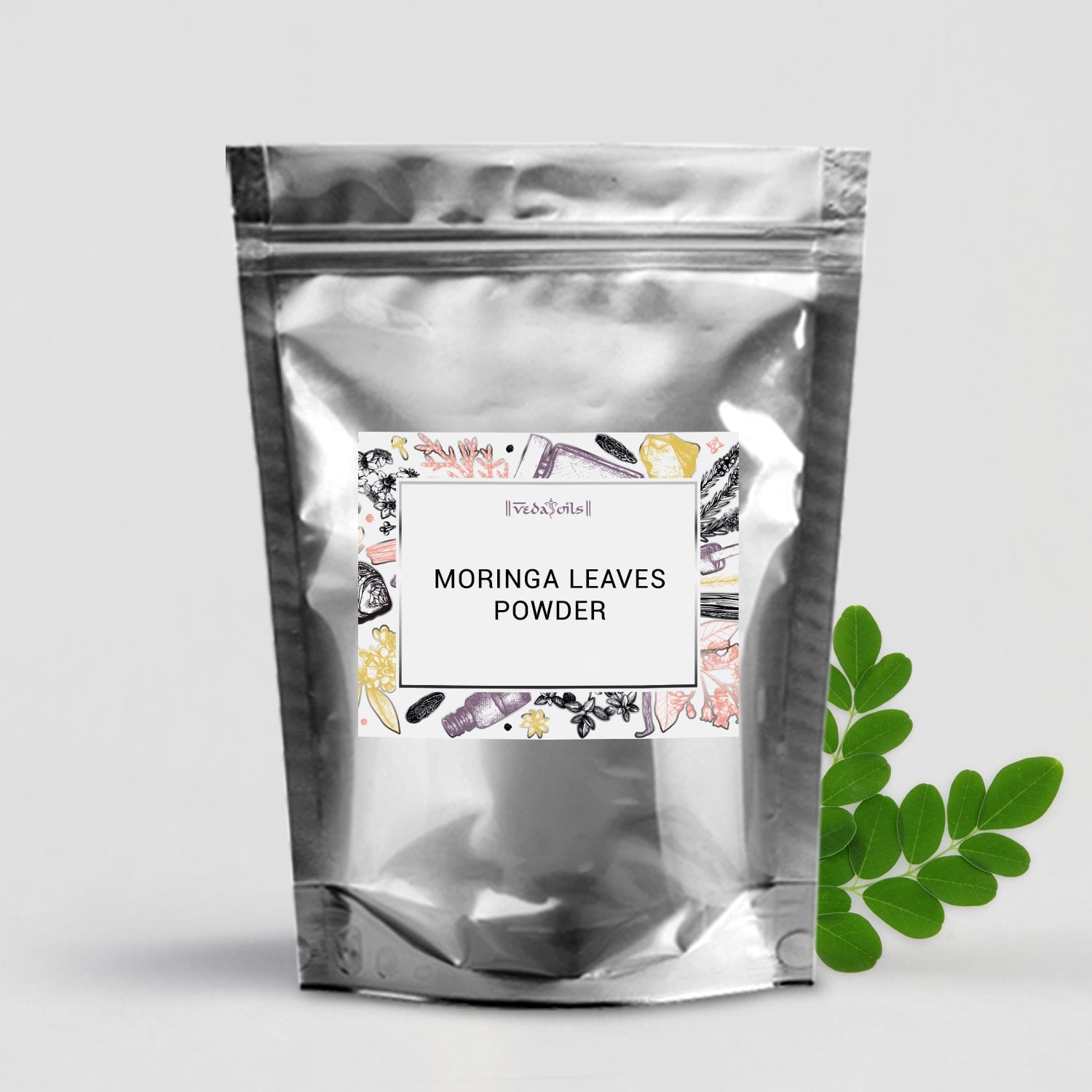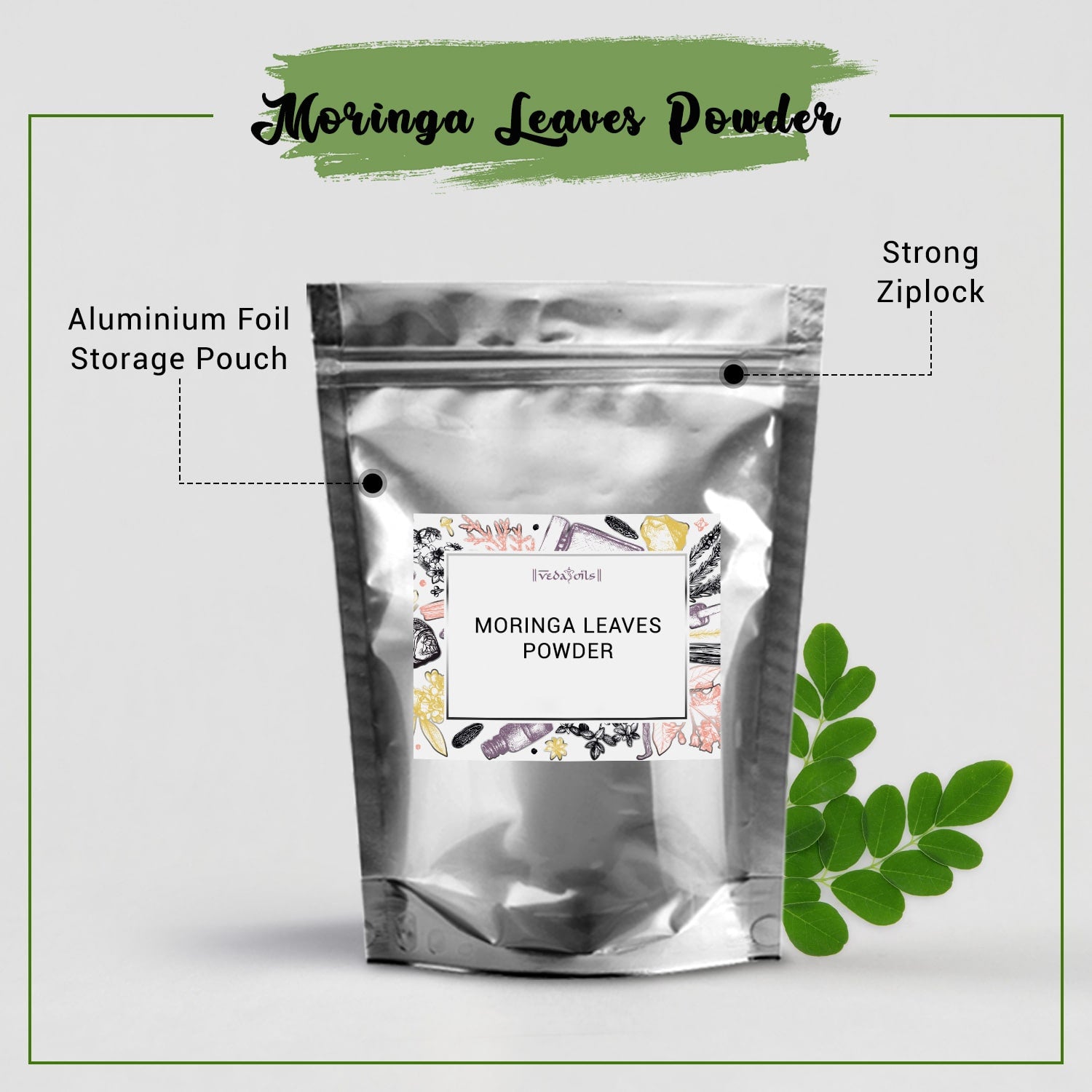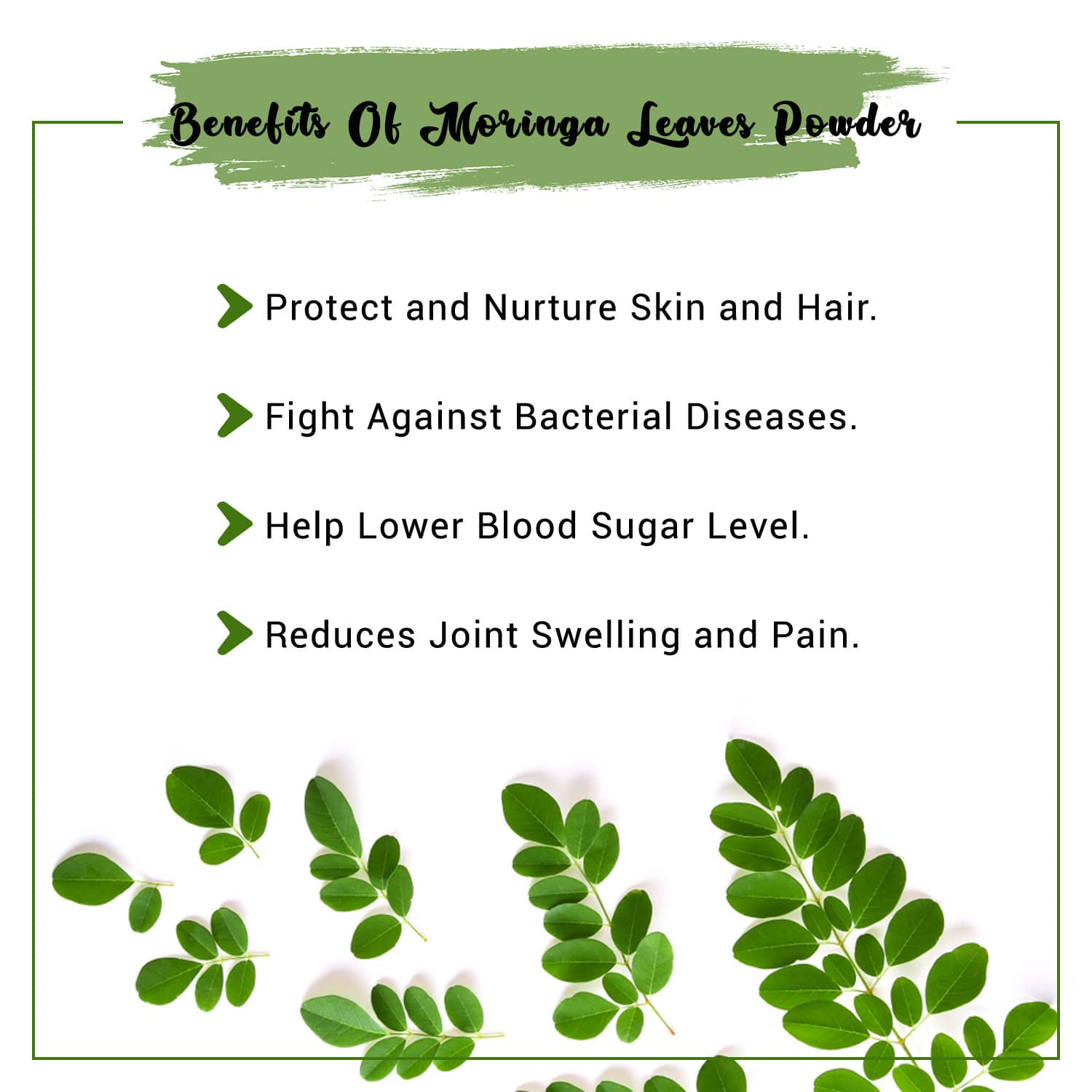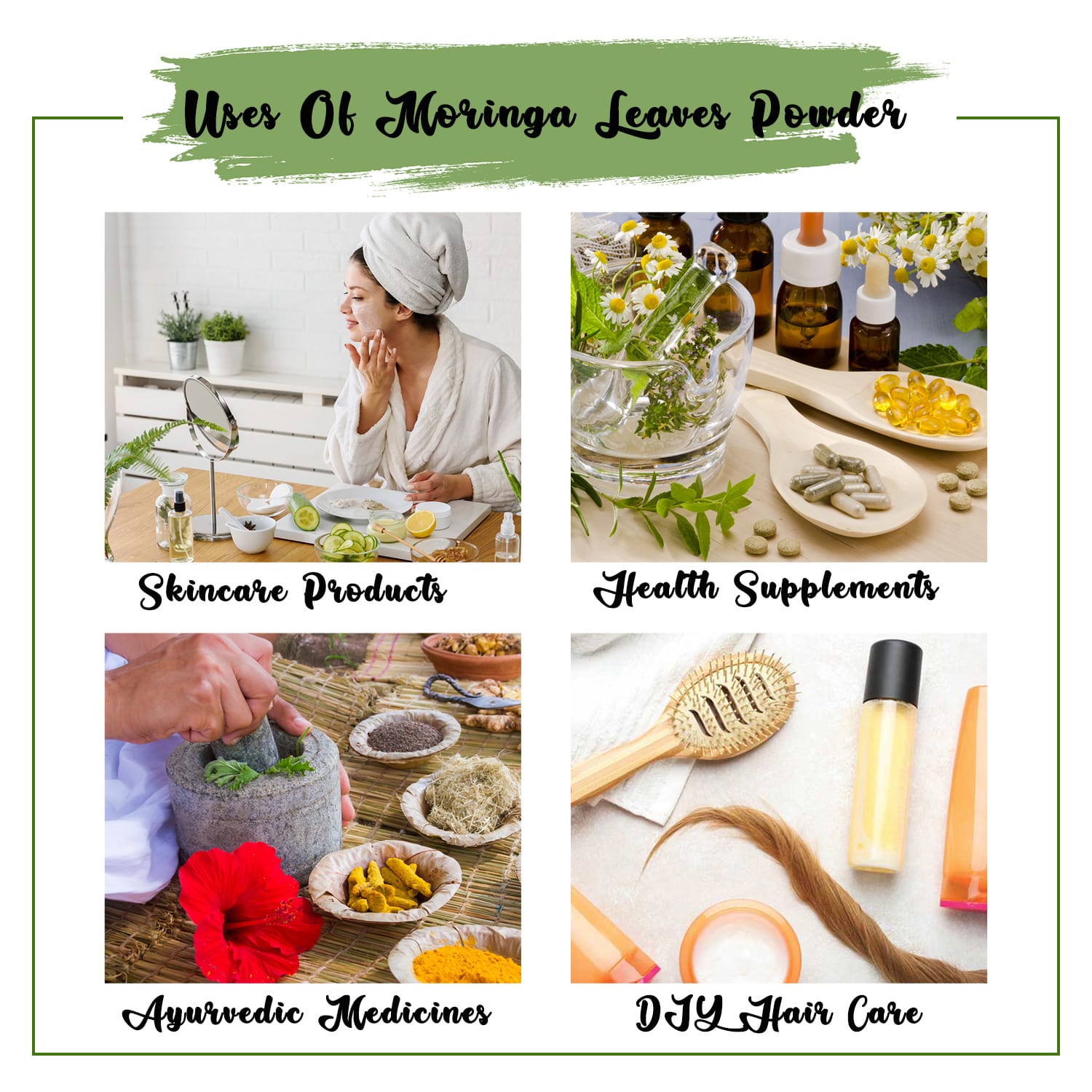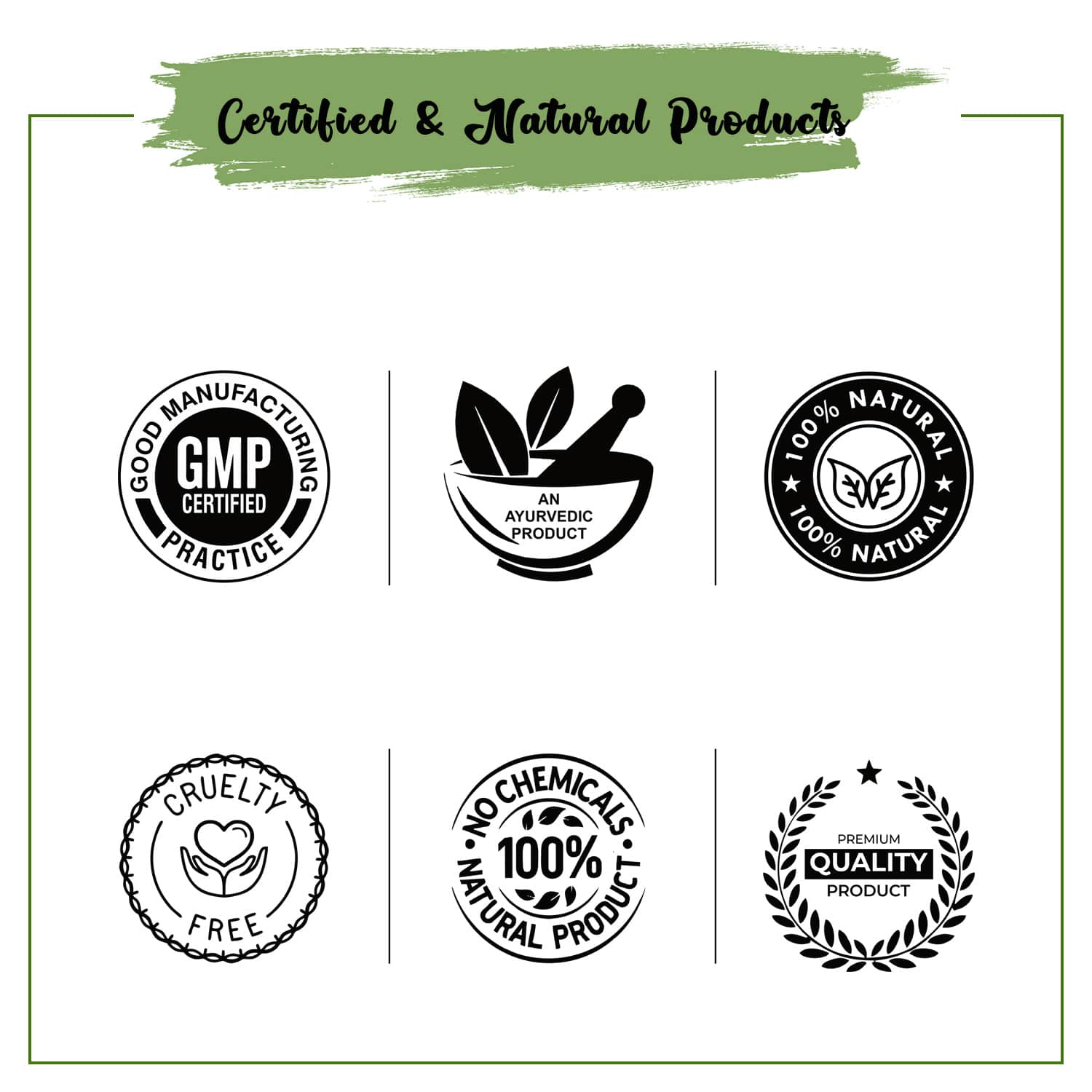 Our Certifications
Moringa Leaves Powder
Moringa powder is rich in abundant nutirents that are very good for the body. The powder is completely vegan and is processed with all natural ingredients. The powder has no additives and is totally safe for all skin types.
Moringa leaves powder protects tissues and reduce all the pain. The antioxidants present in the powder protect skin cells against free radicals and helps in proper digestion. The powder has anti-bacterial and anti-inflammatory properties which makes it usable on both skin and hair.
Moringa leaves powder reduces acne and blemishes from the skin. The powder is rich in plant-based sources and is antibacterial in nature. The properties of powder help in making the skin glowing and rejuvenating.
Moringa Leaves Powder Uses
Abundant Bioactive Compounds
Moringa leaf powder contains a high concentration of vitamins, flavonoids, alkaloids, and other nutritious components. These compounds can be used to treat chronic disorders like hypertension, diabetes, insulin resistance, and inflammation in general.
Hormone balance
Reduced oxidative stress markers were accompanied by improved fasting blood glucose and haemoglobin levels, implying that hormones were more balanced. Thyroid health, which regulates hormones that govern energy, sleep, and digestion, has been related to moringa leaves powder.
Combat free radicals
Flavonoids, polyphenols, and ascorbic acid, which are found in moringa leaf powder, work as an antidote. By avoiding oxidative stress, cell damage, and premature ageing, these antioxidants have been shown to help prevent early wrinkles and safeguard your cells.
Decrease inflammation
Drumstick leaves powder has a powerful anti-inflammatory effect. Moringa reduces inflammation in the body through inhibiting inflammatory enzymes and proteins, as well as containing anti-inflammatory polyphenols and isothiocyanates.
Balance blood sugar
The leaf powder was proven to be effective in decreasing cholesterol and glucose levels, as well as moderating oxidative stress, in laboratory studies. Its antioxidant properties, as well as lower fasting glucose levels, may aid in weight loss and insulin resistance reduction.
Enhance digestion
Around 30% of the fibre in your diet, the bulk of which is insoluble, is required for digestion, which reduces your risk of sickness. Moringa tree powder is a natural antibiotic and antibacterial that can help to prevent the spread of a variety of infections that can lead to digestive problems.
Moringa Leaves Powder Benefits
Plant-based Protein
Protein is abundant in powders made from Moringa tree leaves. You have an edge over legumes since you have all of the essential amino acids for muscle repair, energy production, and mood regulation.
Haircare Products
Amino acids are abundant in drumstick leaves powder-based hair care products, which aid in hair regrowth. Biotin is abundant, which encourages the development of RBCs, which improves oxygen transport to the scalp. This helps to prevent hair loss and extends the life of hair cells.
Anti-Microbial Remedies
Pterygospermin, found in organic Moringa leaves powder, is an antibacterial and antifungal agent that helps to prevent dandruff, itchy scalp, psoriasis, eczema, and bacterial blisters. It also helps to heal wounds and microbiological infections.
Skincare Products
Moringa leaves are used to the face topically to minimise wrinkles and free radical damage. Moringa can help you seem younger by tightening your facial skin and minimising wrinkles and blemishes. It also helps to fade hyperpigmentation on the skin.
Detox Teas & Juices
Drumstick leaves powder is a natural cleanser that helps the body detoxify. This aids in bodily maintenance and boosts immunity to a variety of ailments. It increases the amount of energy in the body. It cleanses the entire body by removing all contaminants.
Health Supplements
Calcium and phosphorus are found in moringa leaf powder, which aid to keep bones healthy and strong. Moringa extract may help with the treatment of ailments including arthritis and the healing of fractured bones, in addition to its anti-inflammatory properties.
Product Specifications
| | |
| --- | --- |
| INCI Name: | Moringa Leaves Powder |
| Raw Material Source: | N/A |
| Manufacturing Process: | Dried Moringa leaves are crushed and grounded to form a fine powder and then filtered to remove impurities from it to obtain the final product. |
| Tested On Animals?: | No |
| GMO: | GMO-free but not certified for it. |
| Vegan: | Vegans can use it because it does not contain any animal-derived components. |
| Shelf Life: | 2 years |
CAUTION: It is meant for external purposes. Keep it away from the reach of your kids and avoid direct contact with eyes.
Packaging Sizes
Please Note: The packaging shown above is a General Representation of the various sizes and types of packaging available for this product. Not all sizes and types of packaging for this product maybe available at all times.
Buy Moringa Leaves Powder Online from VedaOils
Vedaoils is one of The USA's major manufacturers and distributors of Moringa Leaves Powder. It manufactures herbal powders at its facilities using high-quality plant-based components and scientific procedures. VedaOils herbal powder is vegan-friendly, cruelty-free, and fully natural. There are no artificial colors, chemicals, or scents added.

Our Moringa Leaves Powder has no chemicals, parabens, sulfates, or pesticides. We make certain that high-quality packing requirements are followed in order to deliver the best quality Moringa Leaves Powder to your door. You may Buy Herbal Powder Online from VedaOils at a discounted price for both business and personal use. It has excellent texture and consistency, therefore it may be used for any DIY project at home.

We sell our pure Moringa Leaves Powder in bulk as well as in packets of varied sizes so that you may buy it as needed. We ship natural herbal powder all over the world, including the United Kingdom, Australia, Dubai, Canada, etc. We ship our products all around the world with the help of several logistics partners. So, don't pass up this opportunity and get the best premium quality herbal powder from VedaOils.
Frequently Asked Questions