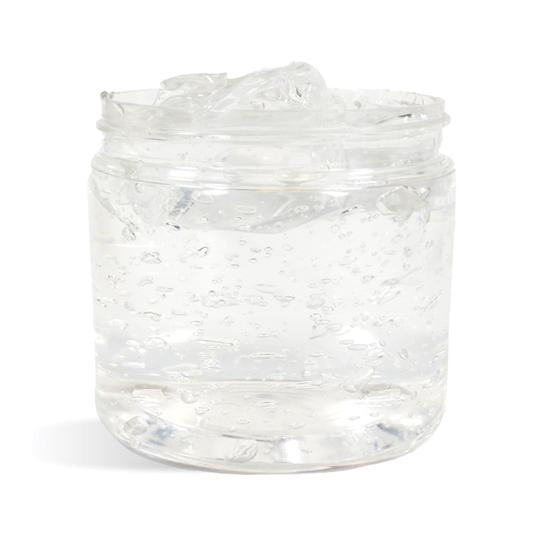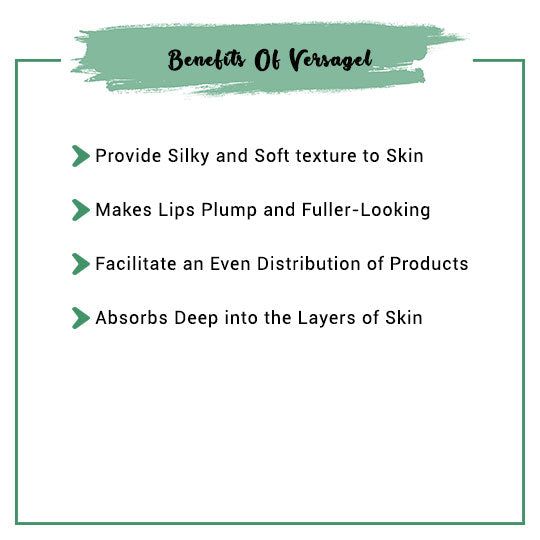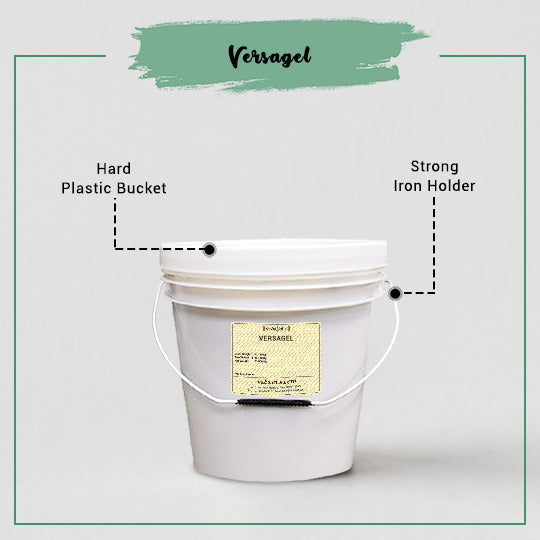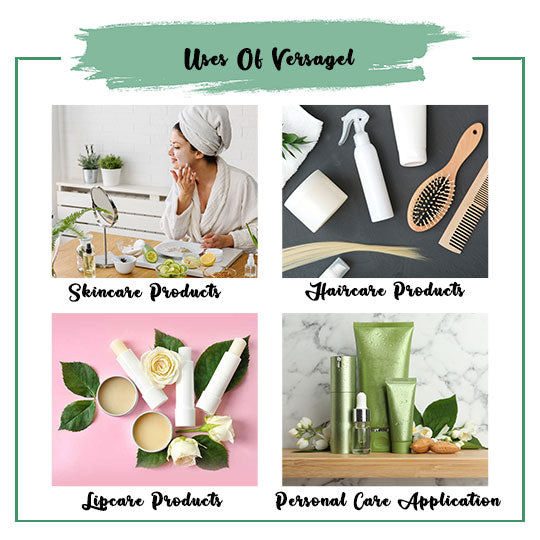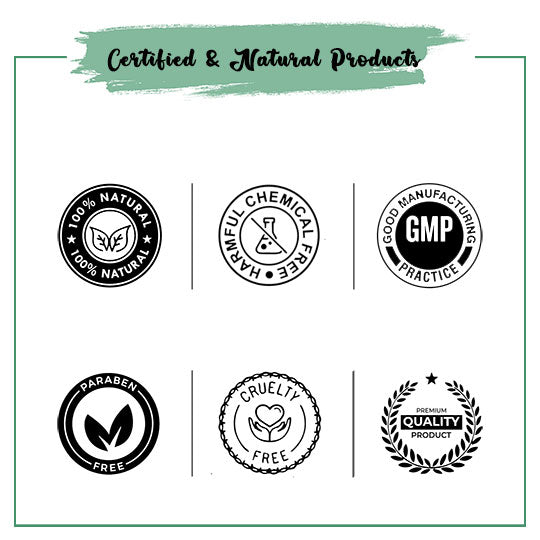 Our Certifications
Versagel (Lip Gloss)
Versagel, also known as lip gloss base is a mixture of three ingredients: Hydrogenated Polyisobutene, Ethylene/Propylene/Styrene Copolymer, and Butylene/Ethylene/Styrene Copolymer. These ingredients make Versagel an ideal contender for making lip balms and lip glosses. It contains softening properties that allow your lip balm a smooth and easy application.
Versagel Lip Gloss Base is often used as a stabilizer in cosmetics due to its thick consistency and stabilizing qualities. It also works as a gelling agent, imparting your lip balms & lip gloss skin conditioning properties. Versagel is a natural alternative and makes lip balms best suited for dry chapped lips.
VedaOils provides Versagel in its original form that is quite thick, lightweight, and smooth. It is a nonsticky formula that imparts easy and lightweight application to your DIY lip balms It is a great start or lip gloss base for formulating your very own lip gloss or cosmetic!
Lip Gloss Base Uses
Skincare Product
Skincare products like moisturizers, gels, oils, lotions, body butter, and creams use Versagel as it is non-comedogenic and oil-free, which makes it suitable for oily and acne-prone skin. This product is also ideal for making face masks, massage oils, and serums.
Cosmetic Products
Colored, as well as opaque Cosmetic products like mascara, eyeliner, eyebrow gel, eyeshadow, foundation, concealer, illuminators, primer etc., use lip gloss base as it can blend easily with other ingredients without disturbing the consistency of the product.
Lip balm
Conditioning and moisturizing properties of Versagel as used to make lip balms and lip gloss as it enhances the moisture content of the lips. The formula of this product is quite versatile, so it can easily be used to make colored and flavored lip care products.
Haircare Products
Versagel is used in hair treatments as it improves the hair texture by making them silky and soft. It is also used widely in hair care products like serums, oils, conditioners, and styling products as it protects the hair from heat and chemical damage.
Pharmaceutical Formulation
Versagel is suitable for the Topical application of ointments, wound healing products, and even anti-acne creams as it does not clog pores. It also improves cellular turnover by increasing cell regeneration and imparting moisturization into the skin.
Sunscreen
Excellent thermal and UV stability of gloss base is the main reason it is used to make suntan oils, sunblock, and sunscreens. The application of this product prevents the loss of moisture from the skin by building a protective shield on the outer layer of the skin.
Lip Gloss Base Benefits
Softer Skin
Exceptional moisturizing abilities of Versagel can easily penetrate the skin to deliver soft and supple skin. The formula of this gel absorbs quickly and effectively into the skin without leaving a greasy or sticky residue on the skin.
Prevents Dryness
Versagel lip gloss base contains some potent elements that have excellent moisturizing and hydrating properties, making the lips moist and soft. The regular application of lip gloss balm will prevent chapped and dried lips.
Nourishes Lips
Natural moisturizing, hydrating, and conditioning properties of Versagel helps to nourish the lips, making them soft, supple, and kissable. The formulation of this product is built so that it nutrifies the lips by absorbing deeply into the skin.
Plump and Fuller Lips
Regular application of Versagel helps to provide plump, pink, and fuller lips as it improves the cell turnover. This product also has excellent emollient properties and UV stability, making the lips super soft and smooth.
Skin Friendly
Versagel lip gloss base is especially suitable for sensitive and gentle skin as it can effectively be used as a silicone replacement. It does not contain any harmful chemicals or additives, making it safer for sensitive skin types.
Blendable Gel
Versagel is a clear and colorless product, means it can easily be blended with essential oils, flavor oil, fragrance oil, and even glitter. It is also hydrophobic and thermally reversible, making it an ideal ingredient in a wide range of products.
Product Specifications
| | |
| --- | --- |
| Product Name: | Versagel |
| Raw Material Source: | Hydrogenated Polyisobutene, Ethylene/Propylene/Styrene Copolymer, and Butylene/Ethylene/Styrene Copolymer |
| Chemical Formula: | C6-14 Olefin |
| CAS Number: | 640286-24-4 |
| INCI Name: | Hydrogenated Poly (C6-14 Olefin) |
| Shelf Life: | 24 months |
| Alternative Names: | Lip Gloss Base |
| Solubility: | Yes |
| Applications: | Lib Gloss |
CAUTION: It is meant for external purposes. Keep it away from the reach of your kids and avoid direct contact with eyes.
Packaging Sizes
Please Note: The packaging shown above is a General Representation of the various sizes and types of packaging available for this product. Not all sizes and types of packaging for this product maybe available at all times.
Buy Lip Gloss Base Online In USA at Wholesale Price
VedaOils is one of leading Wholesale suppliers, manufacturer, and exporter of Lip Gloss Base in USA. Vedaoils manufactures the highest quality versagel vegan cosmetic that does not compromise with your health and beauty. Our Cosmetic Ingredients does not contain any harmful preservatives, fragrances, additives and filler. Order versagel gloss base natural raw ingredients at a low price for Industrial & Personal end products.
We employ numerous tests and quality checks to ensure that only Premium-quality Versagel reaches you. The highest quality and packaging standards are employed to deliver desirable results on usage. Also, our portal uses a secure payment gateway such as Visa, Mastercard to safeguard your transactions. Order organic versagel Online in Bulk Quantity at Wholesale different packages so that you can order and use them as per your needs.
We export our high-quality Organic Lip Gloss Base to the US, Canada, UK, Australia, and worldwide at different packages sizes ( 3.5 oz, 1.1 lb,2.2 lb,11 lb,22 lb and 44 lb). Our products follow the highest standards when it comes to quality and purity. Your orders are delivered to your doorstep, so you don't have to worry about going outside. We assure you that you will not regret choosing us! We also deliver the products worldwide using our logistic partners DHL, FedEx, etc. Get great cashback, combo offers, deals and discount offers while buying vegan lip gloss base online from VedaOils store.
Q: Can versagel go bad?

A: Versagel should be stored in an airtight container or zip-lock pouch to prevent it from direct exposure to light and air to increase its shelf life. So if you keep it open in the direct light or air, it can go bad.

Q: Can you heat lip gloss base?

A: Yes, Versagel can be heated or microwaved easily. But you must avoid heating it directly on the stove.

Q: Is this gloss base comedogenic?

A: No, Versagel is non-comedogenic and nonsticky, so it will not clog or block the pores of your skin. It is suitable for acne-prone or sensitive skin.

Q: Where does lip gloss versagel come from?

A: Versagel is made from 3 essential ingredients, which include Hydrogenated Polyisobutene, Ethylene/Propylene/Styrene Copolymer, and Butylene/Ethylene/Styrene Copolymer.

Q: What does versagel lip gloss base smell like?

A: Versagel is an odorless and colorless raw material, so it does not have any particular smell or color. But you can easily add any fragrance oil or flavor oil to infuse an aroma into it.

Q: Where to buy versagel in Bulk?

A: VedaOils is the leading manufacturer, wholesaler, and supplier of the finest quality Versagel. We offer it at a wholesale price and in bulk quantity on our website. So, you can check out our online portal to place an order for it.

Q: Does this contain any ingredients from corn soy or wheat?

No, Our Lip gloss do not contain such as corn soy and wheat.

Q: Does this have corn ingredients or trace ingredients?

No, Corn Ingredient includedin this product.