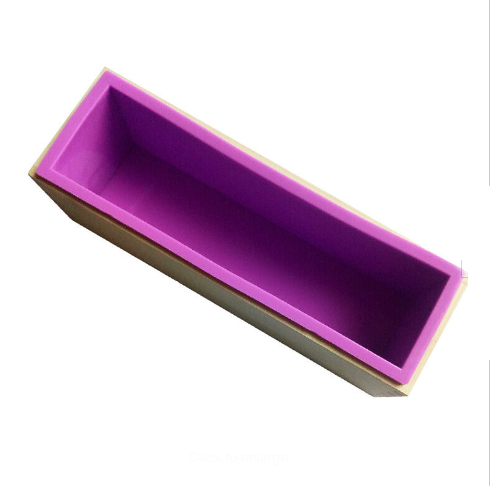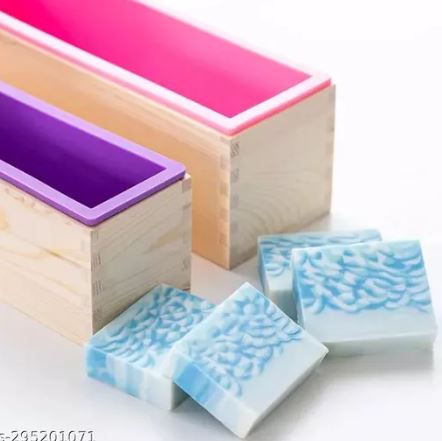 Our Certifications
Wooden Rectangle Soap Mould
The wooden rectangular soap mold is a specialized implement employed in the art of soap crafting to produce soap bars with a classic rectangular shape. Constructed from wood, these molds impart a natural and rustic elegance to the final soap creations. Opted for by soap artisans who appreciate the timeless and unadorned look of their soap bars, these reusable wooden molds can be a delightful enhancement to your soap-making arsenal. They empower you to fashion personalized, handcrafted soap bars for your own use or as considerate presents.
Wooden Rectangle Soap Mould Uses & Benefits
Easy To Use
Wooden Rectangle Soap Mould are simple to use because when filled with Melted Soap Base, they take on the shape of the mold. You can use your imagination to create gorgeous Luxury & Designer Soaps for festival decorations and other special events.
Easy to Clean & Store
Wooden Rectangle Box with Silicone Soap Mould are reusable and washable. Itcan be used many times for making unique candles. These molds are sturdy and durable, making them easy to store.
Ideal Rectangle Soaps
Wooden Rectangle Soap Mold Mold is perfect for making premium and luxury Soap Bars & Resing Arts etc. You can easily mould and demould the silicone mold using hand easily.
Product Specifications
| | |
| --- | --- |
| Brand: | VedaOils |
| Product Name: | Wooden Rectangle Soap Mould |
| Wooden Mold Dimensions: | 27*7.5*7.5 Cm |
| Silicone Mold Dimensions: | 25*6*7.1 Cm |
| Color: | Purple |
| Material: | Silicone Soap Mold with Wooden Box |
| Total Weight: | 200 Grams |
| Country of Origin: | India |
| Quantity Per Pack: | 1 Unit |
| Suitable for: | Soap Making |
Buy Wooden Rectangle Soap Mould In USA
High-Quality: VedaOils Products Wooden Rectangle Soap Mould are built from high-quality Wood and Silicone. Use high-quality Silicone Rectangle Soap Mould with Wooden Box that easy to Clean, Use and reusable. You may even utilize this for numerous purposes such as soap making, reasin art, candle making, loaf baking etc
Wholesale Price: VedaOils is a well-known wholesale distributor and supplier of high-quality Wooden Rectangle Soap Mould and other candle making supplies. We promise that our candle casting Silicone Mold will be at affordable price.
Payment Options: We assures that your payment transaction is safe and simple. We provide a secure payment gateway to protect your transactions and accept debit and credit cards.
Worldwide Delivery: VedaOils supplies the finest quality Wooden Rectanglar Soap Mold to countries such as the United States, United Kingdom, Dubai, New Zealand, Canada, and others via our logistics partners DHL, FedEx BlueDart, India Post, and others.
Frequently Asked Questions