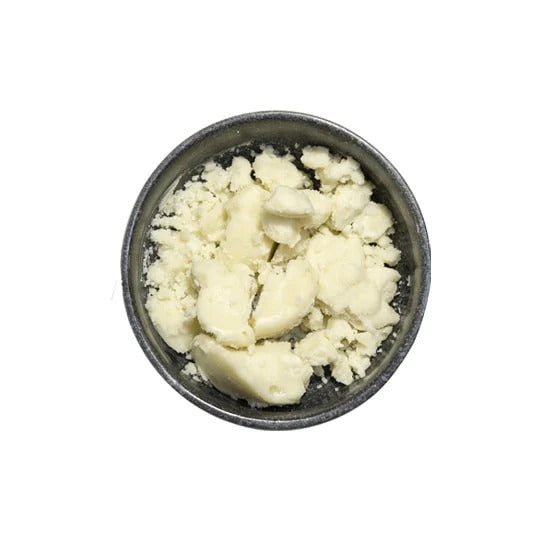 Our Certifications
Hemp Body Butter
Natural Hemp Body Butter will protect your dry and dull skin. Hemp body butter is rich in minerals and hydrating fatty acids, making it perfect for protecting and strengthening the skin's natural barriers. It is made from hemp oil, which is prepared by cold-pressing hemp seeds. It is a transparent green oil with a nutty taste that is fresh and unprocessed.

Though hemp is a member of the cannabis family, it is not the same as marijuana. Using Organic Hemp Butter is a natural approach to get the many health benefits of the hemp plant. Because it is a 100% natural, organic, and vegan product, it may be used on most skin types safely and without causing any side effects. Hemp body butter, which is high in Vitamin E, Omega-3, and Omega-6 fatty acids, is extremely hydrating, nourishing, and soothing to the skin.
Hemp Body Butter Uses
Cosmetic Products
Hemp body butter, which is high in fatty acids and has moisturizing properties, and is extensively utilized in cosmetic and skincare products. It hydrates the skin and protects it from the toxins found in cosmetics.
Skin Care Products
Hemp organic cleaning butter is a key ingredient in a variety of skincare products because it's high in antioxidants and Vitamin E. Them rejuvenates the skin and restores its natural radiance by repairing skin tissues and revitalizing it.
Hair Conditioning
Hemp body butter is used for thorough hair conditioning because of its strong emollient properties, which maintain hair soft, smooth, and silky. It nourishes and protects hair, keeping it lustrous and strong. It is absolutely risk-free.
Sun Screen Lotion
Hemp body butter contains a high degree of lubricity, making it easier to absorb into the skin. It protects the skin from sun damage and other skin irritations caused by the sun's UV radiation.
Soap Making
Hemp cleaning butter has a rich creamy texture and a nutty scent that works well in soaps and candles. It improves the efficacy of the soap by adding moisturizing properties.
Anti-Aging Skincare Products
Anti-aging qualities abound in hemp butter. It decreases the appearance of wrinkles and fine lines. Anti-aging skincare products benefit from the presence of linoleic and oleic acids.
Hemp Body Butter Benefits
Healthy Skin
Hemp butter, which is high in vitamins, phospholipids, and antioxidants, is essential for maintaining good skin. Potassium, phosphorus, calcium, zinc, and iron are all important minerals for skin health.
Relieves Skin Rashes
Hemp cleansing butter is high in omega-3 fatty acids and moisturises the skin while increasing oxygen supply. This aids in the treatment of skin rashes, redness, and irritations while also keeping the skin soft and supple.
Treats Acne
Organic hemp body butter is ideal for treating acne because it does not clog the skin's open pores. Its anti-inflammatory qualities help alleviate acne-related inflammation.
Moisturizes Skin
Pure hemp butter includes lipids (fats) that are identical to those found in the skin. As a result, hemp butter is an excellent moisturiser that keeps skin nourished and moisturised.
Prevents Skin Aging
Hemp body butter's high level of omega-3 and omega-6 fatty acids enhances skin suppleness, minimising the appearance of fine lines, wrinkles, and dark spots.
Anti-bacterial Properties
Hemp body butter's strong antibacterial and antifungal characteristics help to treat both superficial and deep tissue bacterial and fungal infections of the skin, keeping it healthy.
Product Specifications
| | |
| --- | --- |
| Product Name: | Hemp Body Butter |
| Botanical Name: | Cannabis Sativa |
| Country of Origin: | India |
| CAS No: | 90063-86-8 |
| Appearance: | Soft Semi-Solid fat |
| Color: | White to very pale green |
| Free Fatty Acid: | 14.9 |
| Saponification Value: | 170 - 185 |
| Melting Point: | 43°C |
| Flash Point: | 91ºC |
| Odor: | Characteristic |
| Solubility: | Insoluble in Water |
| Type: | Body Butter |
| Application Area: | Face, Hair, Body |
| Free From:: | Chemicals, Preservatives, Parabens, Phthalates, Sulfates, SLS, SLES |
| Stroage: | Store in a Cool and Dry place. |
| Shelf Life: | 2 years |
| COA: | |
| MSDS: | |
Buy Hemp Butter Online at Wholesale Prices
VedaOils is a leading manufacturer and distributor of Hemp Body Butter in USA. It is manufactured using high-quality plant-based components. VedaOils body butter is vegan-friendly, cruelty-free, and fully natural. There are no artificial colors, chemicals, or scents added. This natural and unrefined hemp body butter contains vegetable oils, essential oils, and other natural substances that will improve the health of your skin and hair.

Chemicals, parabens, sulfates, and pesticides are not present in our unrefined and Organic Hemp Butter. We make certain that high-quality packing requirements are followed in order to deliver the best quality body butter to your door. You may Buy Hemp Body Butter Online from VedaOils for both business and personal usage at wholesale prices. It has excellent consistency and may be used for any DIY project at home.

We sell our pure hemp cleaning butter in bulk as well as in packs of varied sizes so that you may buy it as needed. We ship Whipped body butter all over the world, including the USA, UK, Australia, Dubai, and Canada. We ship our items all around the world with the help of several logistics partners such as DHL, FedEx BlueDart, and others. So, don't pass up this opportunity and get the highest premium grade Hemp Butter from VedaOils.
Frequently Asked Questions