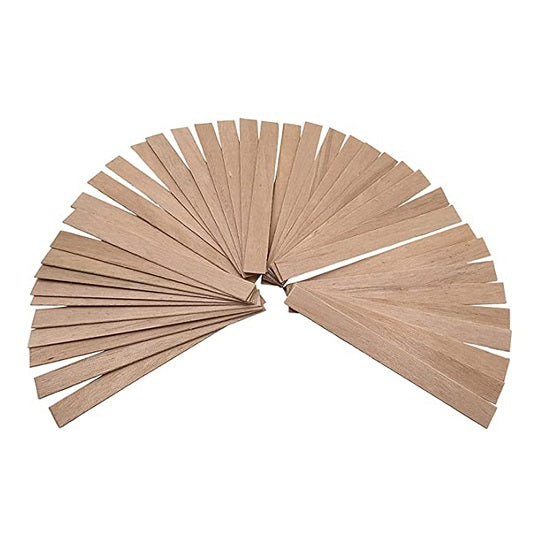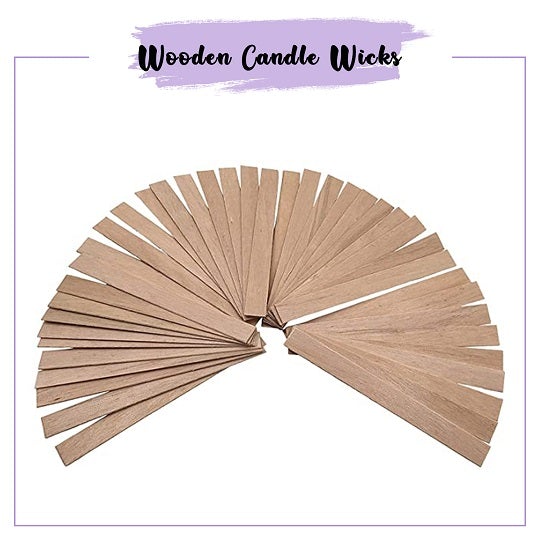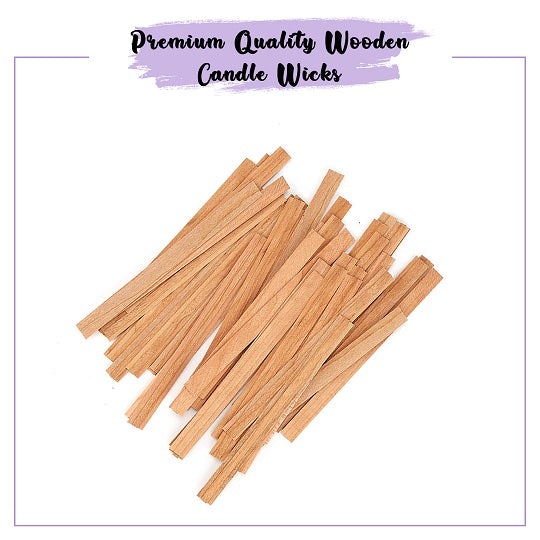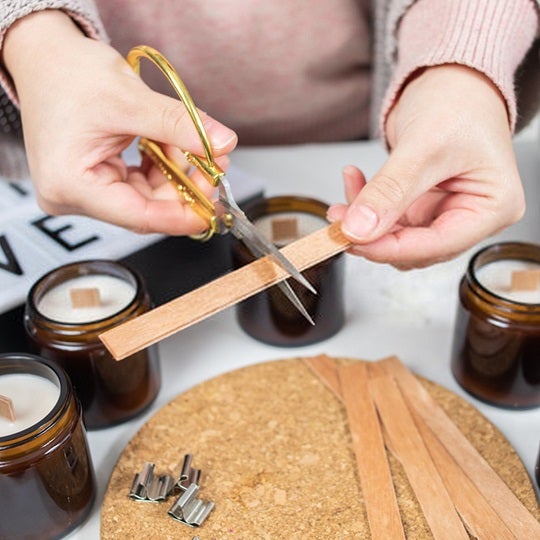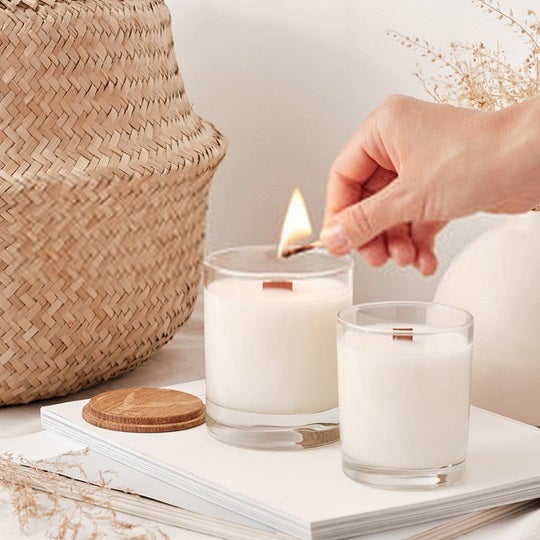 Our Certifications
Wooden Candle Wicks
High-quality wood is used to make the best wood wicks for candle production. Beginners and experienced alike will find wood wicks to be easier to work with. These wicks have unique qualities that make them the first choice of candle producers when compared to standard cotton wicks. Because they are inexpensive and simple to use, these wicks are excellent for both small and large organizations.
Wooden candle wicks are eco-friendly since they emit no black smoke and burn at a normal rate. It's a great option for DIYs because it works with a wide range of candles, including teacup candles, pillar candles, and so on. These wooden wicks are ideal for home decor and festivals since they wonderfully illuminate the atmosphere.
Wooden Candle Wicks Uses & Benefits
Eco-Friendly and Natural
Natural Wood candle wicks are created entirely of natural and raw wood, with no artificial ingredients or chemicals used in the manufacturing process, resulting in a safe and environmentally friendly product.
High-Quality Wooden Wicks
Wooden wicks are premium because they are constructed of high-quality wood. These non-toxic hardwood wicks don't produce any smoke and burn cleanly without causing any issues.
Perfect Flame
Because they are made of high-quality wood, wooden wicks produce a flawless flame. These wicks have a clean flame that does not produce smoke or emit harmful gases when burned.
Ready To Use
Wooden wicks are incredibly easy to use because they work in the same way as other wicks. It may be readily added to any sort of candle, increasing its versatility.
Multiple Applications
Mason jar candles, teacup candles, pillar candles, and other forms of candles all employ wooden wicks. These wicks have a distinct appearance that lends an intriguing twist to candle-making kits.
Decorating
Wooden wicks are ideal for making handcrafted wax candles at home. They can be used in a variety of settings, including the living room, bedroom, and café. This dress is perfect for a date, engagement, or wedding.
How to Use Wooden Candle Wicks?
Method 1: Wooden candle wicks are ready to use in the jars and do not require soaking or doubling. The wooden surface of the wick is quite stable as it stands upright and sturdy.
Method 2: Fix the candle wood wicks on the bottom of a container, then pour the wax while holding the top in the center. When it has cooled, you will have a lovely candle for yourself and your family.
Product Specifications
| | |
| --- | --- |
| Brand: | VedaOils |
| Product Name: | Wooden Candle Wicks |
| Item Dimensions: | 5.5 Inch or 13.1 Cm |
| Country of Origin: | India |
| Color: | Brown |
| Material: | Wood |
| Capacity: | As per requirement |
| Suitable for: | Candle Making, Home Decor |
Buy Wood Candle Wicks Online at Wholesale Price
High-Quality: VedaOils' Wooden Candle Wicks are built with high-quality materials. When the wicks we use are burned, they do not produce any smoke or soot. They also last a very long period.
Wholesale Prices: VedaOils is a well-known wholesale distributor and seller of high-quality Wooden Wicks. We guarantee that our Floating Wicks will be offered at the lowest possible price.
Payment Options: VedaOils makes sure that your transaction is safe and simple. We use a secure payment gateway to protect your purchases, and we accept debit and credit cards.
Worldwide Delivery: VedaOils supplies the highest quality Wooden Candle Wicks to nations throughout the world, including the United States, the United Kingdom, Dubai, New Zealand, Canada, and others, via our logistics partners DHL, FedEx BlueDart, and others.
Frequently Asked Questions