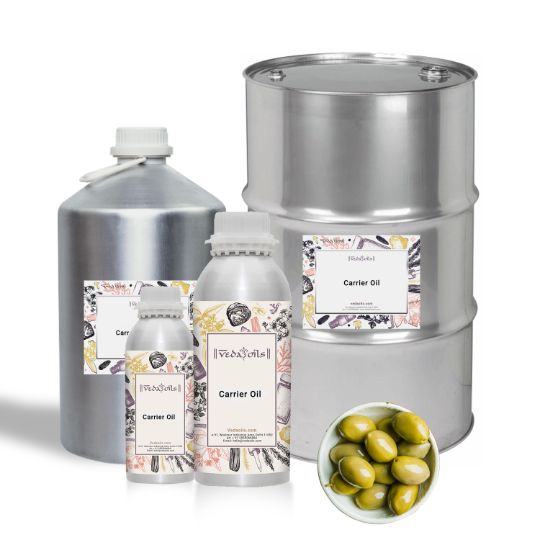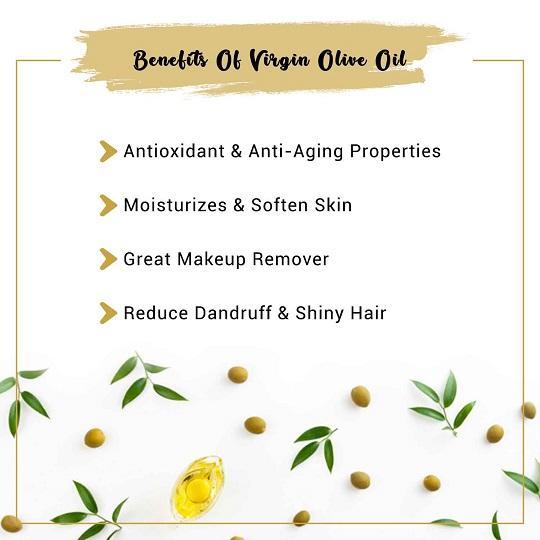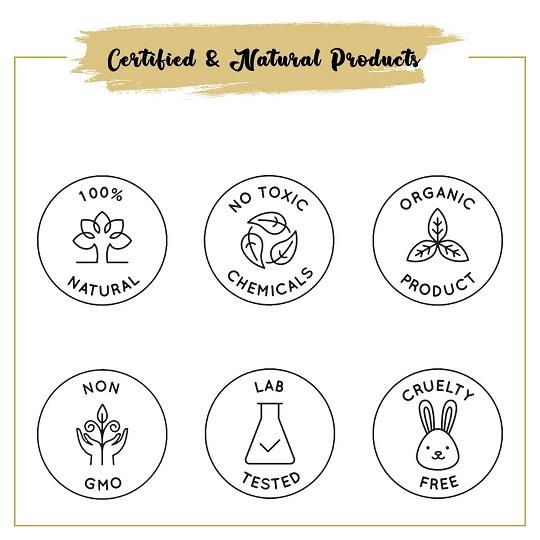 Our Certifications
VIRGIN OLIVE OIL
Virgin Olive Oil is extracted from olives by pressing them. There is no use of heat or chemicals in the extraction process. The extracted oil is completely natural and unrefined. Our Extra Virgin Olive Oil is abundant in antioxidants and polyphenols, which are beneficial to our general health.
We offer Cold Pressed Olive Oil that is produced to the highest quality, quantity, and packaging requirements. The oil extracted is all-natural and organic. Jaitun Oil is really good for your skin, and it contains anti-inflammatory characteristics that help to avoid skin inflammation.
Organic Olive Oil can be combined with carrier oils and essential oils to create a superior skin and hair treatment. This oil can be used on a regular basis to eradicate blemishes, slow down the ageing process, and replenish the skin with nutrients. Cold Pressed Extra Virgin Olive Oil is also well-known in the aromatherapy world for its ability to relieve tension.
Virgin Olive Oil Benefits
Keeps Bone Healthy
Organic Virgin Olive Oil boosts our body's metabolism. It has calcium, vitamin E, and Vitamin K. The calcium present in olive oil helps keep our bones healthy, and it gives strong support to our body and provides a more robust bone structure.
Slows Down Ageing
Pure Extra Virgin Olive Oil possesses anti-ageing properties that slow down the process of ageing. It prevents age lines, smoothens, and tightens skin muscles. It also prevents early wrinkles on the skin, keeping it fresh and supple.
Relaxes Tensed Muscles
Virgin Olive Oil can be used as massage oils. It is thick, smooth, and glides on the body parts which relaxes the muscles, tissues and increases blood circulation. Massage therapists prefer this oil as it relaxes the body.
Heals Wound
Jaitun Oil is rich in anti-inflammatory properties. It is effective against minor cuts, wounds, skin inflammation, and burns. It also works as a mild painkiller for minor wounds. It is used with healing creams as it helps to reduce inflammation.
Combats Depression
Virgin Olive Oil has anti-depression and sedative properties. After an exhausting day, it helps you release all your stress, provides relief, and relaxes your mind. It combats depression by calming your nerves.
Protects Hair
Use Pure Extra Virgin Olive Oil as a hair mask. This Oil hair mask increases the shine of your hair, conditions it, and heals the damaged ones. It also strengthens the root, hydrates the scalp, and prevents dandruff.
Product Specifications
| | |
| --- | --- |
| Product Name: | Virgin Olive Oil |
| Botanical Name: | Olea Europaea |
| CAS No: | 8001-25-0 |
| Country of Origin: | Argentina, Portugal, Italy, Spain, Turkey, Morocco, Tunisia |
| F.E.M.A #: | N/A |
| Specific Gravity: | 0.911 @ 20°C |
| Optical Rotation: | -27 to +24° |
| Moisture Content: | 0.01% |
| Refractive Index: | 1.459 |
| Flash Point: | 100°C |
| Acid Value: | 0.04% |
| Relative Density: | 0.886 gm/ml |
| Origin of part used: | Fruit of Olive Trees |
| Form: | Liquid |
| Shelf Life: | 2 years |
| Packaging Type: | As Per Requirement |
| Extraction or Processing Method: | Mechanical Pressing |
| Solubility: | Soluble in Alcohols and Fixed oils. |
| Color | Deep Greenish Golden |
| Odor | Strong Olive Aroma |
| Olive Oil Blends with | Essential Oils & Carrier Oils |
| COA: | |
| MSDS: | |
Packaging Sizes
Please Note: The packaging shown above is a General Representation of the various sizes and types of packaging available for this product. Not all sizes and types of packaging for this product maybe available at all times.
Buy Virgin Olive Oil Online In USA at Low Prices
VedaOils is one of the leading Wholesale Suppliers, Manufacturer, and Exporter of Virgin Olive Oil and other Carrier oil in USA. We offer the purest forms of Carrier Oils to our customers. No chemicals, additives, or fillers are added to them. They also do not contain any artificial colors, preservatives, and fragrances. Therefore, they prove to be ideal for daily use.
We employ numerous tests and quality checks to ensure that only Premium-quality olive oil reaches you. The highest quality and packaging standards are employed to deliver desirable results on usage. Also, our portal uses a secure payment gateway to safeguard your transactions. Buy Cold Pressed Virgin Olive Oil from VedaOils Online according to requirements at the best competitive prices in the market. You can order organic extra virgin olive oil for your daily purposes such as dark circles, skin lightening, and hair growth . Check out extra Virgin Olive Oil price per Kg, even you can purchase in bulk quantity.
We also export our high-quality Carrier oils to the US, Canada, UK, Australia and other countries. Our products follow the highest standards when it comes to quality and purity. We assure you that you will not regret choosing us! We also deliver the products throughout the world using our logistic partners DHL, FedEx etc. Do not miss this excellent opportunity to buy chemical-free, fresh, and multi-purpose Virgin Olive Oil from VedaOils.
Q: Is Virgin Olive Oil good for hair?

A: Yes, Virgin Olive Oil is perfect for our hair as it gives shine, strength and promotes growth.

Q: What are the Jaitun Oil uses?

A: The Virgin Olive Oil is used in skin products, hair products, massage oil, aromatherapy, etc.

Q: Is the Extra Virgin Olive Oil beneficial?

A: Yes, it is very beneficial as it has properties like antioxidants, anti-inflammatory, and Vitamin E beneficial for our health.

Q: Is Cold Pressed Extra Virgin Olive Oil suitable for the skin?

A: Yes, it is suitable for the skin as it has antioxidant, an anti-inflammatory that prevents wrinkles, acne, reduce inflammation.

Q: Can I purchase this essential oil in bulk?

Q: Can I purchase this essential oil in bulk?

Q: is this oil organic?

A. Yes, our Virgin Olive Oil is pure and organic.

Q: Is this 100% pure olive oil?

Yes, this Virgin Olive Oil is 100% pure and organic.

Q: Can Olive Oil be used in making cold process soap?

Yes you can use Olive oil for making cold process soap or melt and pour soap

Q: Is this olive oil edible?

Yes this olive oil is edible grade