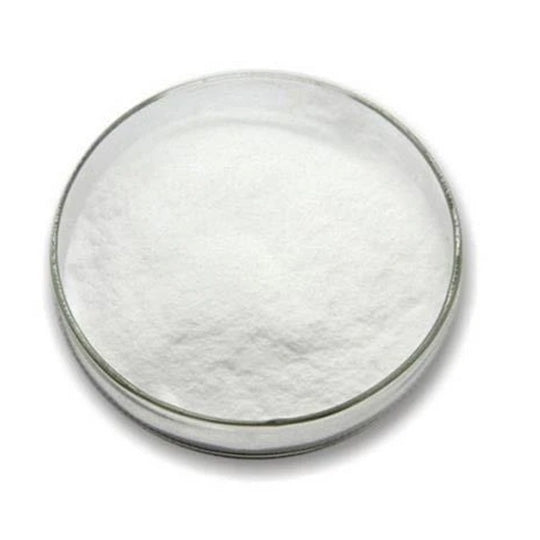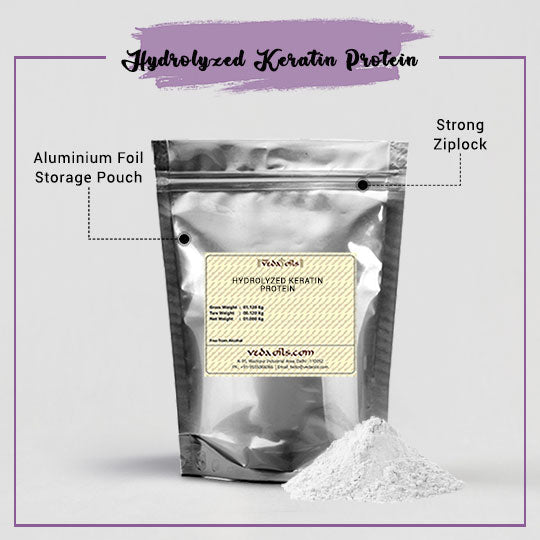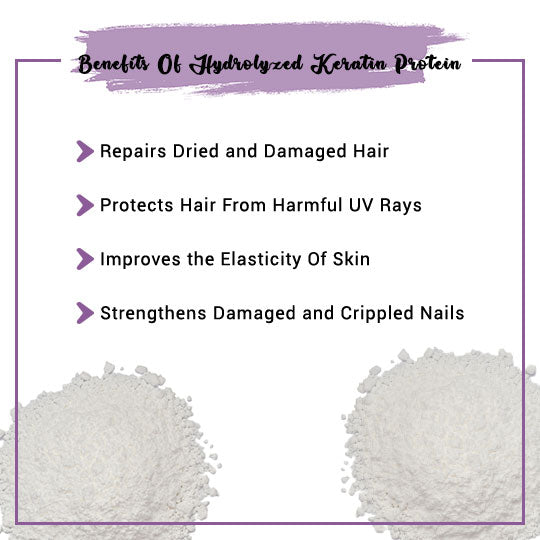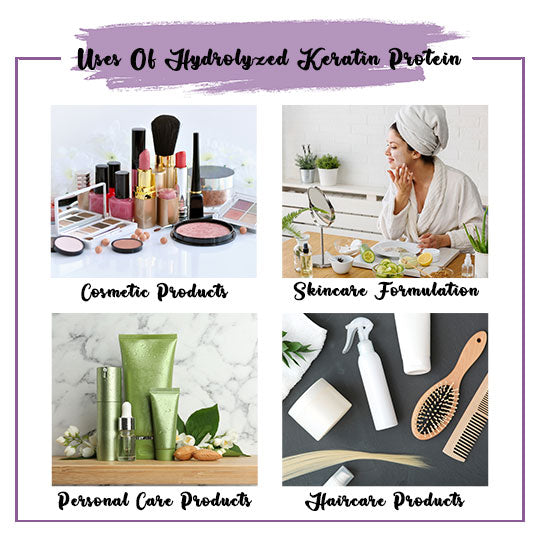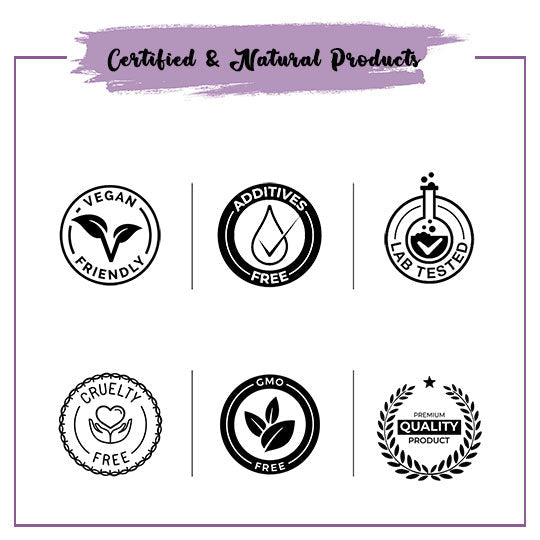 Our Certifications
Hydrolyzed Keratin Protein
It is a Keratin Protein that is hydrolyzed and tested carefully during production to make it with minimum ash and faintest odor. It is directly derived from the wool of sheep. Keratin is a fibrous protein that is found in nails, hair, and feathers of wool of sheep. It also forms an important constituent of our hair and nails. It offers protection and strength to our hair as it contains a good proportion of an amino acid known as cysteine that consists of sulfur.
Ideally, Keratin Protein pH level ranges from 5 to 5.8 and it contains around 20 to 23% of proteins as well. The molecular weight of Keratin ranges between 1100 and 3300 Da. and butylene glycol, ethylhexylglycerin, and phenoxyethanol, are used to preserve it. It is available in liquid form and has a typical odor and amber color. Also, it can be dissolved in water.
Keratin protein (Hydrolyzed) is used in all types of hair care applications such as shampoos, hair balms, pomades, conditioners, etc. Moreover, it can also be found in some skincare applications like creams and lotions.
Keratin Protein Powder Benefits
Nail Enamel
Hydrolyzed keratin is key ingredient to healthy and stronger nails so it is added into nail enamels. Its powder restores nail plate by imparting keratin and lipids into it. It helps in growth of longer nails and creates endurance to everyday wear and tear.
Body Lotion
Keratin protein body lotion is formulated with soothing, moisturizing, anti-aging, and restructuring properties that benefit skin in so many ways. Its multifunctional active ingredients also help to enhance skin hydration and elasticity, resulting in healthy skin.
Shampoos
Active component of keratin is added to hair care products like shampoo and conditioners which makes hair softer, shinier, and stronger. hydrolyzed keratin powder in this powder penetrates deeply into the scalp making it grow faster and healthier.
Anti-Wrinkle Cream
Hydrolyzed keratin protein-based anti-aging creams can be added to daily skincare regimen as it helps to bring moisture and elasticity into skin. It also protects skin from free radicals and bacteria making skin look Wrinkles and Fine lines-free.
Salon Treatment
Salons uses time-intensive keratin powder hair treatment to make hair look straight and shiny. This treatment also imparts protein into scalp for healthier hair growth. Keratin salon treatment seals hair cuticle with a coating of protein that reduces fizziness.
Hair Serums
Vegan hydrolyzed keratin protein powder based hair serums are used to treat low porosity hair, apply on ends of hair strands to protect from breakage and split-ends. This brings natural shine and luster to hair, making it look healthier and shinier.
Keratin Protein Powder Benefits
It can be added when the formula is in the water-phase and you don't have to change the composition of this product before adding it to the formulas. The concentration level should range between 1 and 5%. For prolonged use, it is better to store it in a refrigerator and it is only meant for external use.
Healthy Hair
Hydrolysed keratin assists in rebuilding natural protective layer of hair which protects from harmful chemicals, toxins, and mechanical manipulation. It also helps impart protein to increase volume of hair giving it fuller appearance. It also protects hair from sun exposure and harmful UV Rays.
Repair Damage
Keratin protein makes curly and normal hair elastic also prevents from drying. Low molecular weight can easily penetrate inside hair cuticles providing smooth element to the strands. As result of this ingredient problems like split ends, hair fall, breakage, etc., can easily be resolved.
Strengthens Hair
Keratin hydrolyzed powder rejuvenates hair follicles and strengthens natural tensile. It restores layer that protects hair from external factors like sunlight, pollutants, dust, dirt, and other environmental factors. keratin powder fills microscopic gaps with fragments of protein making hair strands healthier.
Nourishes Skin
Hydrolyzed keratin powder has boundless benefits which help to maintain skin health. It effectively protects skin cells from degeneration and deterioration, making appearance smooth and supple. Protein acts as shield against moisture loss which helps improve elasticity and hydration of skin.
Regenerate Nail Plate
Keratin protein helps in nail plate regeneration, making it stronger and healthier. Hydrolyzed powder prevents breakage and split nails. It moisturizes and heals cuticles around nails. Natural compounds present in nails also defends it from any external damage and discoloring.
Frizz-Free Hair
Moisture-binding abilities of Hydrolyzed Keratin Powder reduces fizziness and dryness in hair. It increases smoothness and softness of hair by infusing them with moisturizing conditioner. Application of protein-rich powder increases hair's ability to retain water which eventually increases texture.
Product Specifications
| | |
| --- | --- |
| Product Name: | Hydrolyzed Keratin Protein |
| Raw Material Source: | Dextrose i.e. sugar derived from wheat |
| Manufacturing Process: | Enzymatic hydrolyzation. |
| Chemical Formula: | N/A |
| CAS Number: | 69430-36-0 |
| INCI Name: | Hydrolyzed keratin protein, butylene glycol, phenoxyethanol, ethylhexylglycerin. |
| IUPAC Name: | Hydrolyzed Keratin |
| Molecular Weight: | N/A |
| Boiling Point: | N/A |
| Flash Point: | N/A |
| Odor: | Mild odor |
| PH Level: | 5.0-5.8 |
| HLB Value: | N/A |
| Color: | N/A |
| Grade Standard: | N/A |
| Shelf Life: | 24 months |
| Purity (%): | 99% |
| Form: | Powder |
| Alternative Names: | N/A |
| Solubility: | Soluble in Water |
| Industry: | Cosmetic, Personal Care, Skincare |
CAUTION: This product is only meant for external application. Therefore, avoid using it internally, and do not use it if you are suffering from any skin ailments.
Packaging Sizes
Please Note: The packaging shown above is a General Representation of the various sizes and types of packaging available for this product. Not all sizes and types of packaging for this product maybe available at all times.
Buy Hydrolyzed Keratin Protein at Low Price
VedaOils is one of leading Wholesale suppliers, manufacturer, and exporter of Natural Hydrolyzed Keratin Protein Powder in USA. Vedaoils manufactures highest quality keratin hydrolyzed powder cosmetic that does not compromise with your health and beauty. Our Cosmetic Ingredients does not contain any harmful preservatives, fragrances, additives and filler. Order Organic raw ingredients at a low price for Industrial & Personal end products.
We employ numerous tests and quality checks to ensure that only Premium-quality organic hydrolyzed keratin powder reaches you. The highest quality and packaging standards are employed to deliver desirable results on usage. Also, our portal uses a secure payment gateway such as Visa, Mastercard to safeguard your transactions. Order cosmetic powder online in Bulk Quantity at Wholesale different packages ( 3.5 oz, 1.1 lb,2.2 lb,11 lb,22 lb and 44 lb) so that you can order and use them as per your needs.
We export our Pure hydrolyzed keratin protein powder to the US, Canada, UK, Australia, and worldwide. Our products follow the highest standards when it comes to quality and purity. Your orders are delivered to your doorstep, so you don't have to worry about going outside. We assure you that you will not regret choosing us! We also deliver the products worldwide using our logistic partners DHL, FedEx, etc. Get great cashback, combo offers, deals and discount offers while buying hydrolyzed keratin protein online from VedaOils store.
Frequently Asked Questions