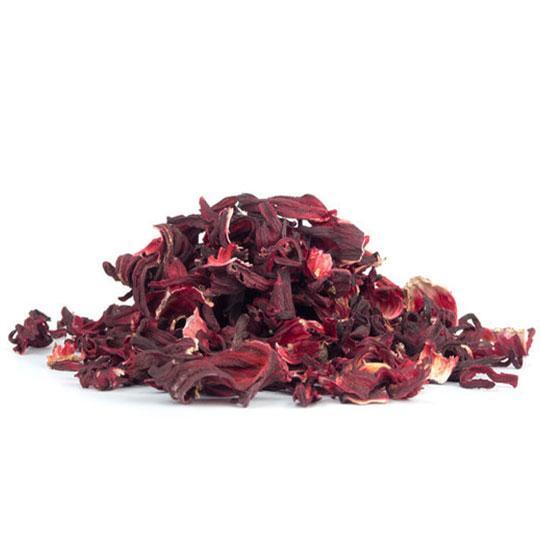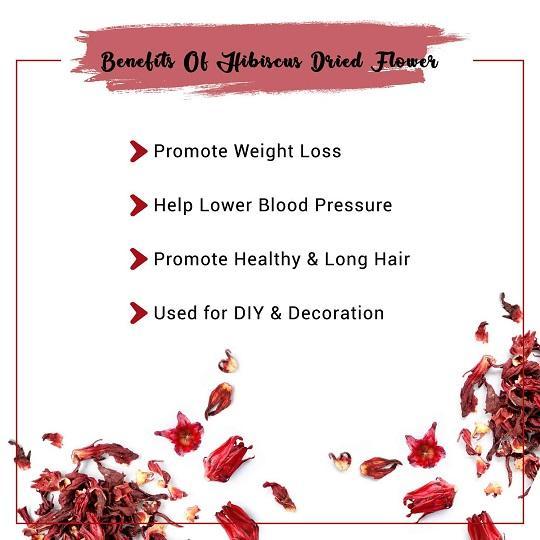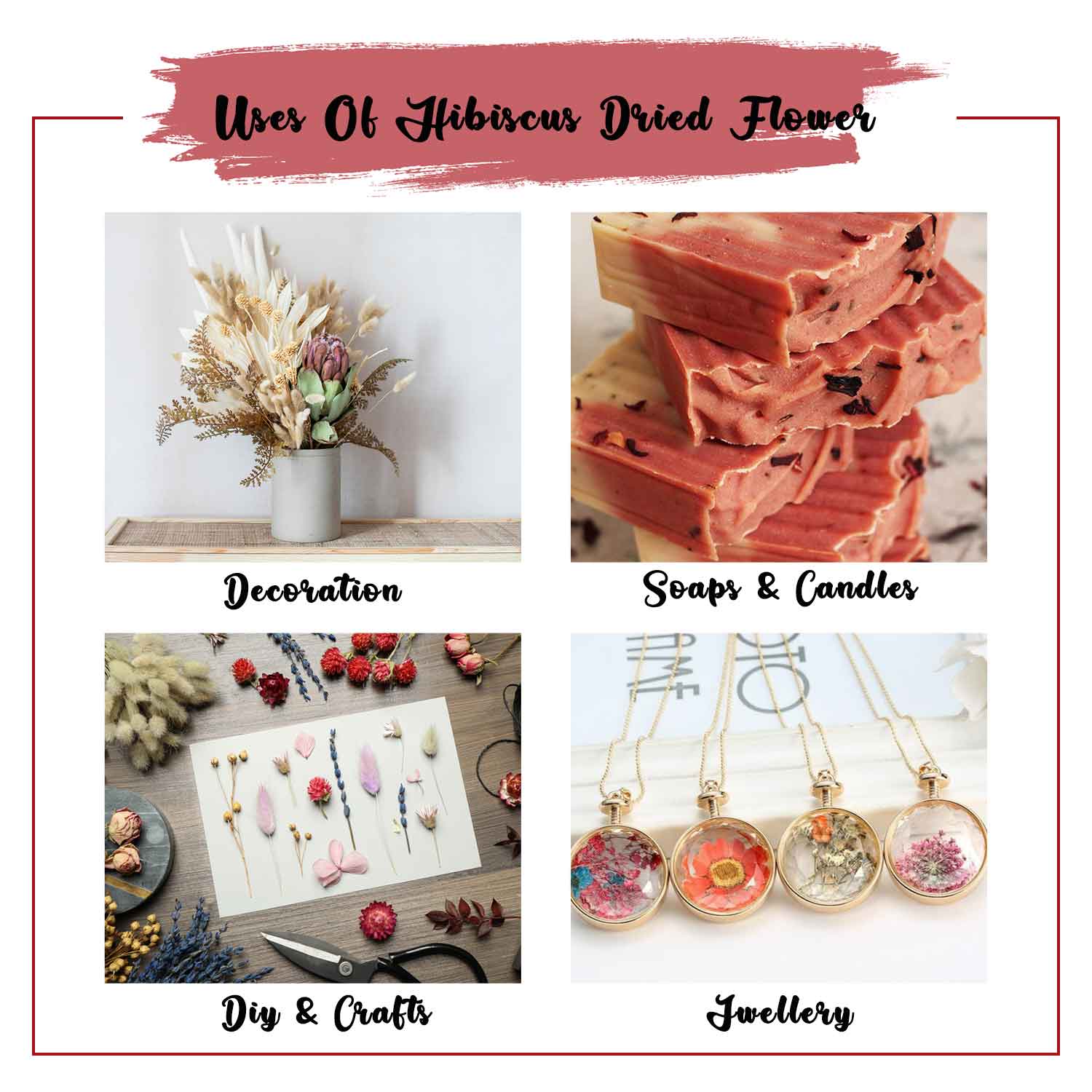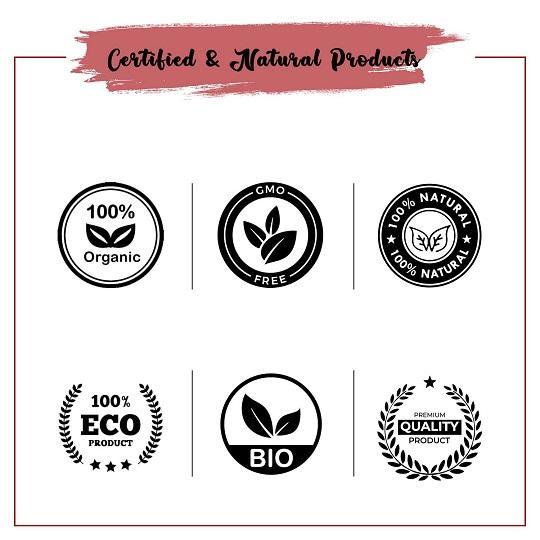 Our Certifications
Dried Hibiscus Flower
"Nature itself is the best physician" and when physicians work their way with nature a remedy arises. Such a remedy is Dried Hibiscus Flowers that has a lot of medicinal uses in Ayurveda. VedaOils Dried Hibiscus Flowers are natural and pure. Our Dried hibiscus flowers are natural, and it's known for their bright red color, distinct, tangy flavor. It is a great source of nutrients, especially Vitamin C.

Many parts of the tropical hibiscus plant are edible, including the leaves and calyxes which are considered the plant's fruit. However, it's the impressive organic hibiscus flowers that get the most attention. And no wonder, fresh or dried, they add a cranberry-like zing to your dishes.

VedaOil's Dried Hibiscus Flowers Bulk have no added sweeteners, preservatives, or other unwanted ingredients. We provide premium quality flowers at Wholesale Prices. Add our natural Dried Hibiscus Flowers to your cold or hot tea; garnish your lemonade for coloring and flavoring. The flavor of Dry Jamaica Hibiscus Flowers is often synonymous with tart berries or lemonade.
Dried Hibiscus Flowers Uses
Skin Care Products
Dried Hibiscus Flowers extract solves many skin problems. You can make powder and apply it with Multani mitti on your face or simply soak the flowers in carrier oil for application.
Hair Care Applications
Organic Dried Hibiscus Flower aid in stopping hair loss and makes you healthy. A combination of Hibiscus flowers mixed with yogurt can nourish your hair and make your scalp healthy.
Cold Remedy
Warm Tea Made with pure Dried Hibiscus Flower can be effective for cold and dry cough. The warm effect of flowers will stop sneezes and give you immediate relief from the cold.
Dried Hibiscus Tea
Consumption of Hibiscus Dried Flowers Tea can elevate your mood with hibiscus tea. Helps your body and mind to relax. You can include dry hibiscus tea in your diet to release hypertension.
DIY Artifacts
Dried Jamaica Flower is versatile in use. You can use the flowers in garnishing, decorating, and adding flavor to your drinks. Other than that you can make a hair mask and face mask with it as it is organic.
Soap & Candle Making
Dehydrated Hibiscus flower can be a great source of decoration when it comes to soap and candle making. You can add Our Hibiscus flowers in DIY soaps and candles for texture and style.
Dried Hibiscus Flowers Benefits
Anti-bacterial
Hibiscus flowers contain many medicinal uses. You can make Hibiscus tea from dried flowers, the anti-inflammatory and anti-bacterial properties can relieve many health issues. It can aid in boosting immunity.
Treats Infection
Dried Hibiscus flowers have antibacterial properties. They help the body to fend off colds and infections, also boosting the immunity to prevent disease. You can use them as antibiotics.
Relieve Swelling
VedaOils Dried Hibiscus Flowers are rich in anti-inflammatory properties. It is highly effective in relieving swelling and soothing the skin. You can make the paste and apply it to the affected area.
Reduces Cholesterol Level
Our Dried Hibiscus Flowers are ayurvedic in use. Consuming dried edible Hibiscus Flower tea can help to reduce your cholesterol level. It can also help to reduce the threat of heart disease.
Reduces Dandruff
Dried Jamaica flower can reduce dandruff and itchiness of the scalp. It also promotes hair growth and nourishes your hair. You can make a paste or put hibiscus flowers in your shampoo for best results.
Treats Skin Issue
Due to its anti-inflammatory properties dry hibiscus flowers can be effective in treating many issues. Dried hibiscus petals can also be used with carrier oil or in a powder form to make your skin healthy.
Packaging Sizes
Please Note: The packaging shown above is a General Representation of the various sizes and types of packaging available for this product. Not all sizes and types of packaging for this product maybe available at all times.
Buy Dried Hibiscus Flowers Online at Wholesale Price
VedaOils is one of the well-known bulk manufacturers, vendors, and wholesale suppliers of Pure and Organic Dried Hibiscus Flowers in USA. We provide our customers with an excellent quality of Dry Hibiscus Flowers Online at Wholesale Price. Our organic Dried Hibiscus Flowers help in boosting your overall health and well being.
No added preservatives, colors or artificial fragrances are used while manufacturing Dried Hibiscus Flowers. We sell only Premium Quality that promises nothing but purity. Our Dried Hibiscus Flowers are best used in Skin, Hair Care; you can add them to warm tea or cold lemonade for flavoring.
You can buy the best quality Dried Hibiscus Flower for commercial and medicinal purposes as well as to DIY your favorite recipe. We ensure to provide you with our excellent customer support service in case you have any queries regarding the Dried Hibiscus Flowers. Buy Dried Hibiscus Flowers Online in Bulk quantity at Wholesale price, even you can purchase them as per your needs.
We export our Dried Hibiscus Flowers worldwide, including the UK, Australia, Dubai, Canada, etc. We deliver our products using our logistic partners DHL, FedEx, USPS, UPS, etc. So get the supreme quality Dried Hibiscus Flowers from VedaOils for a great experience.
Frequently Asked Questions