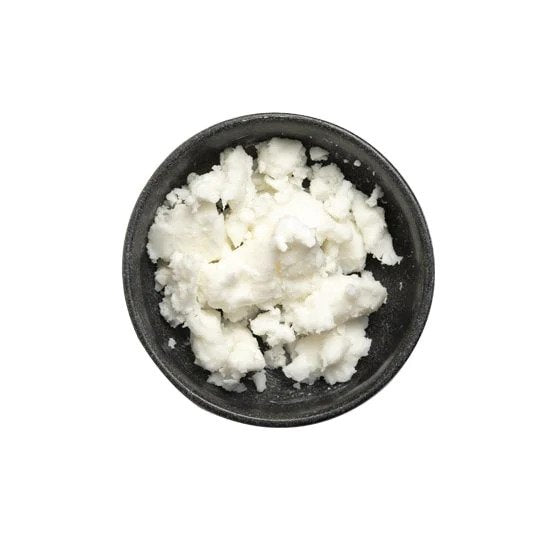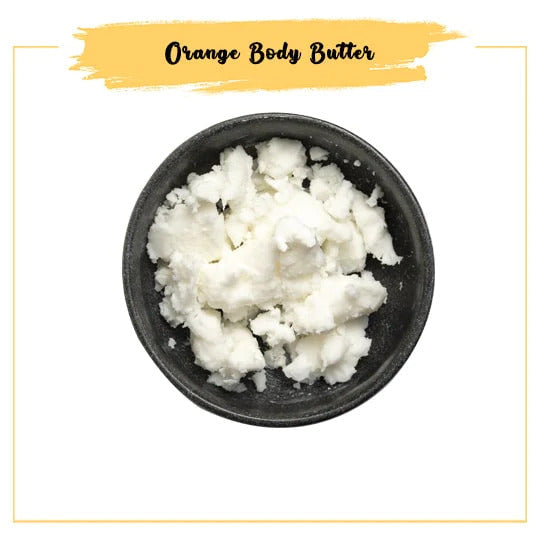 Our Certifications
Orange Body Butter
Orange Body Butter is made from the deliciousness and richness of organic orange fruits pulps and is extremely high in Vitamin C, Vitamin D, Vitamin B6, Cobalamin, Magnesium, Iron, Calcium, fibre, and a variety of other minerals, as well as a high level of potassium and sodium. This product has remarkable antioxidant and antibacterial characteristics that help it fight free radicals. Organic Sweet Orange Body Butter also contains trace amounts of saturated fats, which aid in the hydration, nourishment, and moisturization of your skin.
Pure and Raw Orange Body Butter is the most recent and frequently used component in the manufacture of cosmetic care goods such as lipsticks, foundations, makeup removers, and scented candles. This product may also be used to make a variety of skin care products, including lotions, creams, soaps, moisturizers, and toners. Aside from that, Orange Butter is used in hair care formulations such as hair masks, shampoo, conditioner, and so on. Orange body butter offers several health advantages, the majority of which are attributed to its high antioxidant and lipid content.
Orange Body Butter Uses
Skin Care Products
Used in the production of high-quality skin care products such as lotions, creams, moisturisers, and vitamins for the skin. Orange body butter gives skin a natural glow by making it plump, moisturised, nourished, and nutrient-rich.
Hair Care Products
Orange body butter is used in the creation of hair care products such as shampoo, oil, and hair tonic because of its nourishing and antioxidant-rich characteristics. It gives hair natural lustre and strength while strengthening roots and preventing dandruff.
Sun Protection
Sunscreen lotions with high efficacy and effectiveness are made with this ingredient. It penetrates deep into the skin and shields it from the sun's damaging UVA and UVB radiation. It also helps to keep eczema, rashes, and sunburn at bay.
Joint Strengthening
Orange peel body butter, which is abundant in Vitamins D and C, is used in the manufacture of joint strengthening formulas. Bone density can be improved by consuming a variety of essential foods, minerals, vitamins, and antioxidants.
Mouth Fresheners
High-quality mouth fresheners and breath sprays are made with this ingredient. The antibacterial and antioxidant characteristics of pure orange cleansing butter help keep the mouth fresh and disease-free. It helps to keep ulcers and mouth cancer at bay.
Soap Preparation
Used in the production of high-end perfumed soaps. Sweet orange body butter energises the senses, and the fatty acids in the product improve the emulsion stability of the soap, increasing its efficacy.
Orange Body Butter Benefits
Anti-Ageing Properties
Helps seal moisture deep into skin layers by being rich in antioxidants and emollient qualities. Orange blossom body butter reduces the appearance of fine lines, wrinkles, and other indications of ageing, resulting in youthful, revitalised skin.
Antimicrobial Properties
Orange peel body butter contains antimicrobial, antibacterial, antifungal, and antioxidant qualities that aid in the fight against dangerous bacteria and other organisms. It keeps you healthy by preventing microbial illnesses.
Hydrates Skin
Orange body butter is known for its remarkable hydrating properties, which help trap moisture into the deepest layers of skin, effectively moisturising. It promotes skin renewal and provides a nourished appearance.
Conditions Hair
Orange body butter has excellent moisturising and antioxidant properties, and it helps to condition hair, prevent frizz, and make it manageable. It also detangles hair while preventing strand breakage and hair loss.
Relieves Muscle Strains
Natural orange peel butter is high in antioxidants, minerals, and vitamins, among other things. It relieves muscle strain by relaxing and calming tight muscles after severe exercise programmes.
Protects Skin
Orange body butter is used in sunscreen formulas to protect skin from the sun's damaging UV rays. It preserves skin and aids in the healing of sunburns by acting as a natural and effective sunscreen.
Product Specifications
| | |
| --- | --- |
| Product Name: | Orange Body Butter |
| Botanical Name: | Citrus Aurantium Dulcis |
| Country of Origin: | India |
| CAS No: | 90063-86-8 |
| Appearance: | Waxy Solid |
| Color: | Off-white |
| Free Fatty Acid: | 13.2 |
| Saponification Value: | 170 - 185 |
| Melting Point: | 42.0°C |
| Flash Point: | 91ºC |
| Odor: | Characteristic |
| Solubility: | Insoluble in Water |
| Type: | Body Butter |
| Application Area: | Face, Hair, Body |
| Free From:: | Chemicals, Preservatives, Parabens, Phthalates, Sulfates, SLS, SLES |
| Stroage: | Store in a Cool and Dry place. |
| Shelf Life: | 2 years |
| COA: | |
| MSDS: | |
Buy Orange Body Butter at Wholesale Price
VedaOils is a leading manufacturer and distributor of Orange Body Butter in USA. It is manufactured using high-quality plant-based components. VedaOils body butter is vegan-friendly, cruelty-free, and fully natural. There are no artificial colors, chemicals, or scents added. This natural and unrefined orange body butter contains vegetable oils, essential oils, and other natural substances that will improve the health of your skin and hair.

Chemicals, parabens, sulfates, and pesticides are not present in our unrefined and Organic Orange Butter. We make certain that high-quality packing requirements are followed in order to deliver the best quality body butter to your door. You may Buy Orange Body Butter Online from VedaOils for both business and personal usage at wholesale prices. It has excellent consistency and may be used for any DIY project at home.

We sell our pure orange cleaning butter in bulk as well as in packs of varied sizes so that you may buy it as needed. We ship Whipped body butter all over the world, including the USA, UK, Australia, Dubai, and Canada. We ship our items all around the world with the help of several logistics partners such as DHL, FedEx BlueDart, and others. So, don't pass up this opportunity and get the highest premium grade Orange Butter from VedaOils.
Frequently Asked Questions