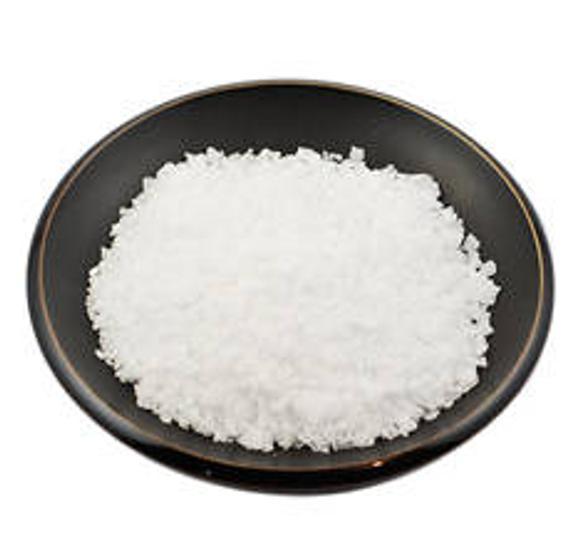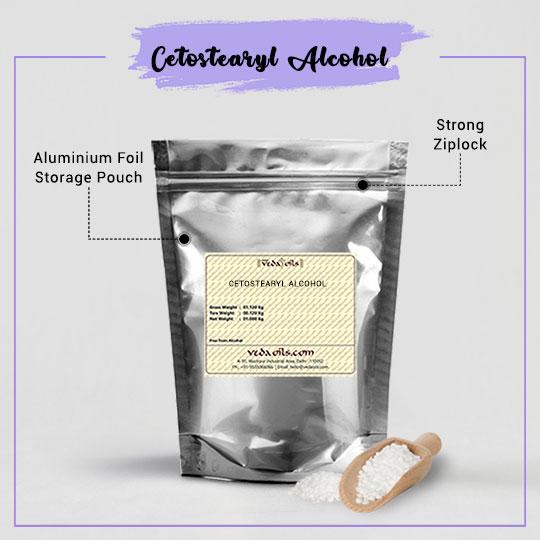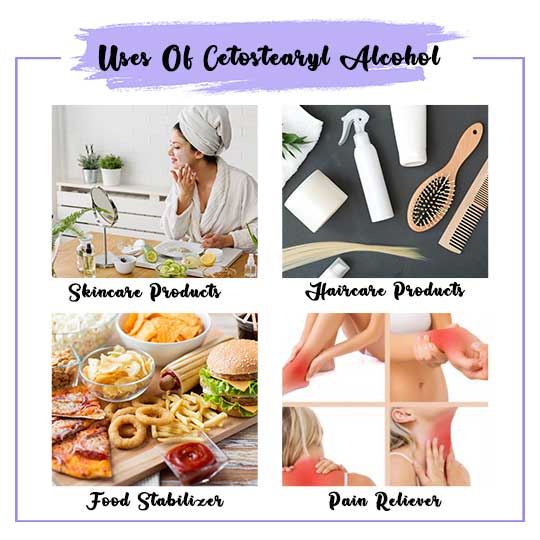 Our Certifications
Cetyl Alcohol
Cetyl Alcohol is a cosmetic ingredient that is derived from vegetable oils. It is made up of fatty alcohols that are known to be less irritating than other alcohols when applied topically.
Fatty alcohols also possess excellent emollient properties that make them one of the essential cosmetic raw materials in skincare and hair care products. Cetyl Alcohol is more than 95% pure and sometimes referred to as palmityl alcohol, hexadecyl, or 1-hexadecanol.
Cetyl Alcohol is available in the form of flakes that are white in color, and it has a mild odor. Cetyl Alcohol cannot be dissolved in water, but it is soluble in acetone and diethyl ether. Moreover, it is partially or mildly soluble in hot water and some alcohol.
Cetyl Alcohol Benefits
Skin Cleansers & Face Washes
Cetyl acts as highly efficient surfactant, which help degrease and emulsify excess sebum secreted from skin, helping in easy rinsing away of skin impurities. It also helps increase foaming properties of cleansers.
Moisturizers & Lotions
Ginol 16 is rich in emollient and moisturizing properties which help prevent moisture loss from skin. It is used in various cream and lotion formulations which do not dry out skin, making it soft, supple and smooth.
Allergy Alleviators
Used in anti-allergy formulations natural cetyl alcohol helps in maintaining skin barrier and prevents different types of allergens and microbes, including bacteria and fungi, from affecting skin.
Moisturizing Properties
Moisturizing Properties
Emollient Properties
Cetyl Alcohol also used as co-emulsifier in formulas, concentration level should be kept above 5% for achieving desired results. Natural Cetyl has mild emollient properties which have softening effect on skin and hair.
Thickening Properties
Effective thickener cetyl alcohol does not form gel-like solutions when added to cosmetic formulas. It proves to be good addition to most cosmetic applications where gel-like structure and appearance not required.
How to Use Cetyl Alcohol?
Cetyl Alcohol should be added when the formula is in the oil phase but do not forget to melt it at 54-degree Celsius before adding it to the formula. Moreover, you must also ensure that the oil-phase is hot enough to blend with this ingredient. The concentration level might vary between 0.5 and 6% as per the desired effects.
Product Specifications
| | |
| --- | --- |
| Raw Material Source: | Coconut Oil |
| Manufacturing Process: | The triglycerides that are derived from Coconut Oils are subjected to catalytic hydrogenation and then oxidized with the help of ethylene to obtain a long chain of hydrocarbons. After that, it is oligomerized to obtain the final product by using trimethylaluminum as a catalyst. |
| Chemical Formula: | C16H34O |
| CAS Number: | 36653-82-4 |
| IUPAC Name: | Hexadecan-1-ol |
| INCI Name: | Cetyl Alcohol |
| Molecular Weight: | 242.44 g/mol |
| Specific Gravity: | N/A |
| Boiling Point: | 344 °C |
| Flash Point: | 110 °C |
| Odor: | Very Faint |
| PH Level: | N/A |
| HLB Value: | 15 |
| Color: | White |
| Grade Standard: | Industrial Grade |
| Shelf Life: | 24 months |
| Purity (%): | 95% |
| Form: | Flakes |
| Alternative Names: | palmityl alcohol, hexadecyl |
| Solubility: | Yes |
| Applications: | Skin conditioners, hair conditioners, shampoos, creams, makeup products, body washes, etc. contain Cetyl Alcohol. |
CAUTION: It is only formulated to be used for topical application.
Packaging Sizes
Please Note: The packaging shown above is a General Representation of the various sizes and types of packaging available for this product. Not all sizes and types of packaging for this product maybe available at all times.
Buy Cetyl Alcohol (Ginol 16) at Wholesale Price
VedaOils is one of leading Wholesale suppliers, manufacturer, and exporter of Natural Cetyl Alcohol (Ginol 16) in USA. Vedaoils manufactures highest quality Cetyl Alcohol cosmetic that does not compromise with your health and beauty. Our Cosmetic Ingredients does not contain any harmful preservatives, fragrances, additives and filler. Order Organic raw ingredients at a low price for Industrial & Personal end products.
We employ numerous tests and quality checks to ensure that only Premium-quality organic Cetyl reaches you. The highest quality and packaging standards are employed to deliver desirable results on usage. Also, our portal uses a secure payment gateway such as Visa, Mastercard to safeguard your transactions. Order cosmetic powder online in Bulk Quantity at Wholesale different packages so that you can order and use them as per your needs.
We export our Pure Cetyl Alcohol to the US, Canada, UK, Australia, and worldwide. Our products follow the highest standards when it comes to quality and purity. Your orders are delivered to your doorstep, so you don't have to worry about going outside. We assure you that you will not regret choosing us! We also deliver the products worldwide using our logistic partners DHL, FedEx etc. Get great cashback, combo offers, deals and discount offers while buying Cetyl Alcohol (Ginol 16) online from VedaOils store.
Frequently Asked Questions