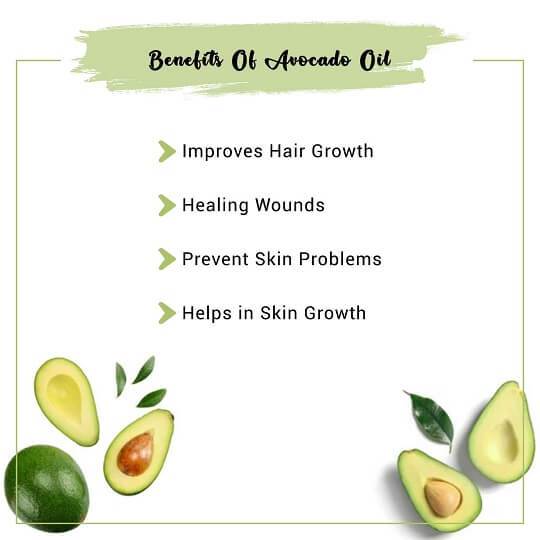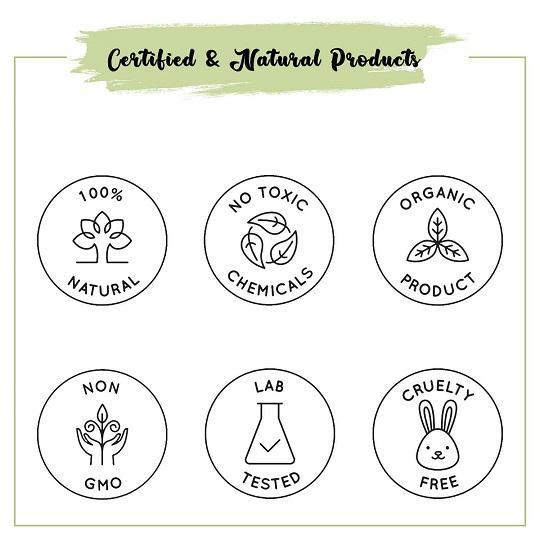 Our Certifications
Avocado Oil
Extracted from ripe Avocado fruits, the Avocado oil is proving to be one of the best ingredients for your skin. The anti-inflammatory, moisturizing, and other therapeutic properties make it an ideal ingredient in skincare applications. Its ability to gel with cosmetic ingredients with hyaluronic acid, retinol, etc. has made it a popular ingredient among manufacturers of cosmetic products as well.
We are offering top-quality Organic Avocado Oil that is full of proteins and lips that are essential for maintaining the overall health of your skin. It is rich in Vitamin C, Vitamin K, and Vitamin A and also comprises sodium, vitamin b6, folic acid, potassium, and other nutrients that make it useful against various skin issues. The strong antioxidants present in our natural Avocado oil enable you to use them for manufacturing beauty care applications as well.
Our pure Avocado Oil can also be used for making soaps due to its emollient properties and ability to combine with natural ingredients. Regular usage of Avocado Oil for skincare purposes will protect your skin from pollutants and environmental factors. Due to the nutrients that are present in this oil, you may even use it for producing excellent hair care applications.
Avocado Oil Uses
Repairs Damaged Hair
The minerals that are present in our best Avocado oil repair damaged hair follicles by sealing the cuticles. They also moisturize your hair and help you to maintain its overall health. Therefore, Crude Avocado oil can be used to reduce hair fall and to strengthen your hair naturally. In an ounce of Avocado oil, you can add 3 drops of Lavender and Peppermint essential oils and rub on your scalp and hair nicely for effective hair care treatment.
Restores Dry Skin
The emollient and anti-inflammatory properties of Avocado oil can be used to treat dry and inflamed skin. It also proves to be effective against skin issues like eczema and psoriasis. Add half a cup of tamanu oil in one cup of raw Avocado oil and apply it over the areas of your skin where it is dry or inflamed. This will rejuvenate your skin and reduce inflammation.
Protection from Sunlight
Powerful antioxidants present in our fresh Avocado oil can be used to get 24/7 protection from sunlight, pollution, dust, dirt, and other external factors. Therefore, you will see our real Avocado oil in different sun protection creams like sunscreens. Mix a quarter cup of coconut oil and Shea butter in half a cup of Avocado oil respectively and add 2tbsp of zinc oxide to make natural sunscreen at your home.
Dandruff Treatment
If your scalp is dry and flaky then it might create the issue of dandruff. However, when you massage a diluted form of best organic Avocado oil on your scalp, it can reduce scalp dryness and flakiness instantly. This will also reduce dandruff to a great extent and will also boost hair growth naturally.
Make Nails Healthy
If your nails are brittle and unhealthy then you can massage your nails and the surrounding skin with diluted the best Avocado oil. It will make your nails strong and smooth. Therefore, people who like to grow long nails can use this oil for maintaining their appearance and health of their nails.
Making Scented Candles
Our natural Avocado oil is used as carrier oil for making perfumes. It can also be used for making scented candles by heating 1 oz of Cocoa Butter and Avocado seed oil in 1 ounce of organic wax along with the fragrance oil of your choice. It is also used in soap making due to its ability to blend with both cosmetic and natural ingredients.
Avocado Oil Benefits
Skincare
Avocado oil comes from the avocado fruit. Avocado oil is a hidden treasure. Unlike the well-known tea tree oil, olive oil, and lavender oil, cold pressed avocado oil has yet to be discovered by many people for its great variety of health benefits. Among other things, avocado oil can be used as a beneficial skin care product, for special scalp treatments, medicinal purposes, and healthy cooking.
Protein and Fats
Avocado oil contains a high amount of proteins and unsaturated fats, both of which are strong skin agents. Organic refined avocado oil actually contains omega-3 fatty acids – those very same fatty acids as found in fish oil. Thus, not only can this oil be used as a beneficial lotion, but also as healthy cooking oil!
Antioxidants Nature
Avocado oil is rich in antioxidants, making it useful for healing sun-damaged skin. Antioxidants like vitamins A, D, and E in avocado cause the skin to be suppler and are thus particularly good for dry or aged skin. Avocado fruit oil is high in a substance called sterolin, which studies have shown to facilitate the softening of the skin and to reduce the incidence of age spots.
Moisturize Skin
Avocado oil applied topically helps relieve dry and itchy skin. Once applied, avocado oil is deeply absorbed by the skin, thus making it an ideal moisturizer and skin care agent. High quality Avocado oil facilitates the healing of wounds and burns to the skin. It also helps to relieve and heal diaper rash.
Boost Scalp Health
Addition to helping clear scaly skin, it can also relieve itchy scalp symptoms. Avocado oil, when regularly applied to the scalp, can stimulate hair growth. Top rated Avocado oil contains lecithin and potassium, which are all highly beneficial for the skin as well as the hair.
Treat Skin Conditions
Avocado oil is useful in the treatment of a variety of skin conditions, including eczema and psoriasis. When applied, best quality avocado oil increases the production of collagen, which helps keep the skin plump and decreases the effects of aging.
Product Specifications
| | |
| --- | --- |
| Product Name: | Avocado Oil |
| Botanical Name: | Persea Americana |
| CAS No: | 8024-32-6 |
| Country of Origin: | India |
| Specific Gravity: | 0.923 gm/ml |
| Refractive Index: | 1.480 |
| Acid Value: | 0.04% |
| Flash Point: | 520 °F |
| Origin of part used: | Pulp of Avocado Fruit |
| Form: | Liquid |
| Shelf Life: | 2 years |
| Packaging Type: | As Per Requirement |
| Extraction or Processing Method: | Expeller Pressed |
| Solubility: | Soluble in Alcohol |
| Color: | Pale yellow |
| Odor: | Characteristic |
| Solubility: | Soluble In Alcohol |
| Major Constituents: | Avocado |
| Avocado Oil Blends with: | Frankincense Essential Oil, Neroli Essential Oil, Rose Oil |
| COA: | |
| MSDS: | |
CAUTION: It is meant for external purposes. Avoid direct exposure to sunlight. Do not let it come in direct contact with your eyes. Keep out of the reach of children.
Packaging Sizes
Please Note: The packaging shown above is a General Representation of the various sizes and types of packaging available for this product. Not all sizes and types of packaging for this product maybe available at all times.
Buy Avocado Oil Online at Low Prices
VedaOils is one of the leading suppliers of Avocado Oil and other carrier Oils in USA. We offer the purest forms of the carrier to our customers. Our carrier oils do not contain any additives, chemicals, artificial colors, or fragrances. Our products go through numerous tests and quality checks to ensure that only premium quality reaches you.
VedaOil Avocado Oil is 100 % organic and naturally extracted. It is beneficial for face, skin, hair, and massage purposes. Order Natural Carrier Oil at the best price in US from VedaOils. Our online portal uses a safe payment gateway for smooth transactions and hustle free shopping.
We also deliver products all over the world using our logistic partners DHL, FedEx BlueDart, India Post, etc. Do not miss this wonderful opportunity to buy chemical-free, fresh, and multi-purpose Carrier Oils from VedaOils.You can also buy carrier oils in bulk from us as we offer them at wholesale prices. Leave a bulk inquiry and we will get back to you right away!
Frequently Asked Questions