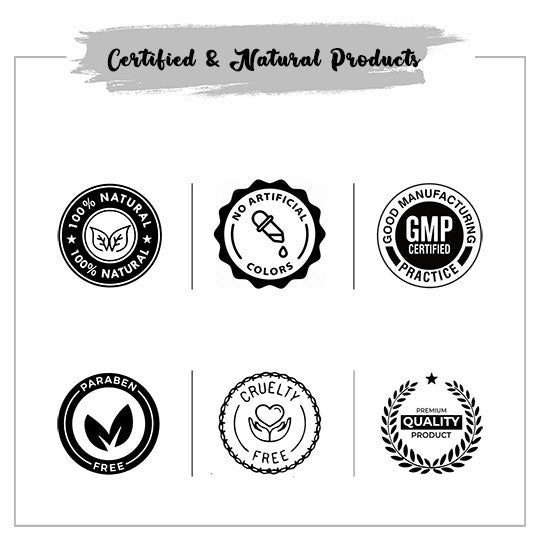 Our Certifications
Isopropyl Myristate
Isopropyl Myristate is an ester that exhibits emollient and lower viscosity. It is available in liquid form and can be mixed with mineral and vegetable oils to improve the nutritional properties of the formulas when intended for use in skin care applications.
IPM Isopropyl Myristate is also effective in reducing the greasiness of emulsions. Isopropyl Myristate cannot be dissolved in water but it can be dissolved in oils such as castor oils. Isopropyl Myristate gets dissolved in hydrocarbons and silicone as well.
Isopropyl Myristate is a vegetable-derived ester of myristic acid and isopropyl alcohol and has the ability to tolerate a broad pH range. Also, it can be blended with most surfactants, and therefore, Isopropyl Myristate can act as a co-surfactant when used at recommended concentration levels.
Moreover, IPM increases the spreadability of formulas and exhibits low density and viscosity. Therefore, it can also be used to make formulas or the end product less viscous. Isopropyl Myristate is an odorless liquid/oil but sometimes it may contain a mild odor.
Isopropyl Myristate Benefits
Thickening Agent
IPM Isopropyl Myristate works as a thickening agent in cosmetic products. When the formulas get too oily or greasy, add them to improve their thickness and texture. It gives a silky smooth texture to your cosmetic products and enhances their spreading capacity.
Enhances Effectiveness
If you want to make your DIY skincare and cosmetic products more effective, add some drops of Myristate in them. Apart from making them durable, it also increases the ability to get absorbed in the skin quickly. It can be added as a performance enhancer in several topical applications.
Acts As Preservative
Isopropyl Myristate maintains the texture and condition of your cosmetic products for a long time. It preserves cosmetic products and prevents them from going rancid by slowing down the oxidation process. It also works as a diluent while making fragrance oils.
Prevents Eye Beauty
Fine lines and wrinkles around the eyes make it look dull and appalling. Applying products that contain Isopropyl Myristate restores the beauty of your eyes by nourishing the skin around your eyes. It also prevents dark eye circles by restoring the hydration level of the skin.
Prevents Skin Damage
Natural Isopropyl Myristate works as an anti-allergen for your skin. It prevents allergens and bacteria from infesting your body and protects your skin from damage and infection. Therefore, it proves to be an essential ingredient when added to skincare applications.
Strengthen Skin Barrier
Role of the skin barrier is to prevent the entry of foreign particles like dust, dirt, smoke, etc., into your skin. Isopropyl Tetradecanoate fills the gap between skin cells and strengthens the skin barrier. It preserves the moisture in the skin cells from getting damaged.
How to Use Isopropyl Myristate?
You don't have to change the chemical composition of Isopropyl Myristate before adding it to the formulas. However, add Isopropyl Myristate when the formula is in the oil phase and keep the user level between 1 and 20%. The HLB has to be 11.5 and for storage always use a cold and moisture-free place.
Product Specifications
| | |
| --- | --- |
| Raw Material Source: | Myristic Acid & Isopropanol |
| Manufacturing Process: | It is manufactured through distillation and then myristic acid and propanol are processed with the help of esterification. Lastly, the obtained alkali is refined for neutralizing the catalyst. |
| Chemical Formula: | N/A |
| CAS Number: | 110-27-0 |
| IUPAC Name: | N/A |
| INCI Name: | Isopropyl Myristate (IPM) |
| Molecular Weight: | 270.451 g/mol |
| Specific Gravity: | 0.85 at 20-degree Celsius. |
| Boiling Point: | 167 °C |
| Flash Point: | N/A |
| Odor: | Faint odor |
| PH Level: | N/A |
| HLB Value: | 2.88 |
| Color: | Colorless |
| Grade Standard: | Industrial Grade |
| Shelf Life: | 24 months |
| Purity (%): | N/A |
| Form: | Liquid |
| Alternative Names: | Myristic Acid Isopropyl Ester, Tetradecanoic acid, 1-methylethyl ester , |
| Solubility: | Yes |
| Applications: | You will find IPM in lotions, shower gels, shampoos, hand creams, makeup removers, foundations, and other makeup products. |
CAUTION: Remember that this product is manufactured for external application only.
Packaging Sizes
Please Note: The packaging shown above is a General Representation of the various sizes and types of packaging available for this product. Not all sizes and types of packaging for this product maybe available at all times.
Buy Isopropyl Myristate Online In USA at Wholesale Price
VedaOils is one of leading Wholesale suppliers, manufacturer, and exporter of Isopropyl Myristate in India. Vedaoils manufactures the highest quality organic Isopropyl Myristate cosmetic that does not compromise with your health and beauty. Our Cosmetic Ingredients does not contain any harmful preservatives, fragrances, additives and filler. Order Myristate raw ingredients at a low price for Industrial & Personal end products.
We employ numerous tests and quality checks to ensure that only Premium-quality IPM Isopropyl Myristate reaches you. The highest quality and packaging standards are employed to deliver desirable results on usage. Also, our portal uses a secure payment gateway such as Visa, Mastercard to safeguard your transactions. Order isopropyl myristate Online in Bulk Quantity at Wholesale different packages so that you can order and use them as per your needs.
We export our high-quality Natural Isopropyl Myristate to the US, Canada, UK, Australia, and worldwide. Our products follow the highest standards when it comes to quality and purity. Your orders are delivered to your doorstep, so you don't have to worry about going outside. We assure you that you will not regret choosing us! We also deliver the products worldwide using our logistic partners DHL, FedEx etc. Get great cashback, combo offers, deals and discount offers while buying regular isopropyl tetradecanoate online from VedaOils store.
Frequently Asked Questions